At Emmanuel, we aim to enable every member of our community to flourish, both academically and personally, for life. We have a large, and diverse student body. We are also a College that is small enough to create a personal feeling of community & friendliness.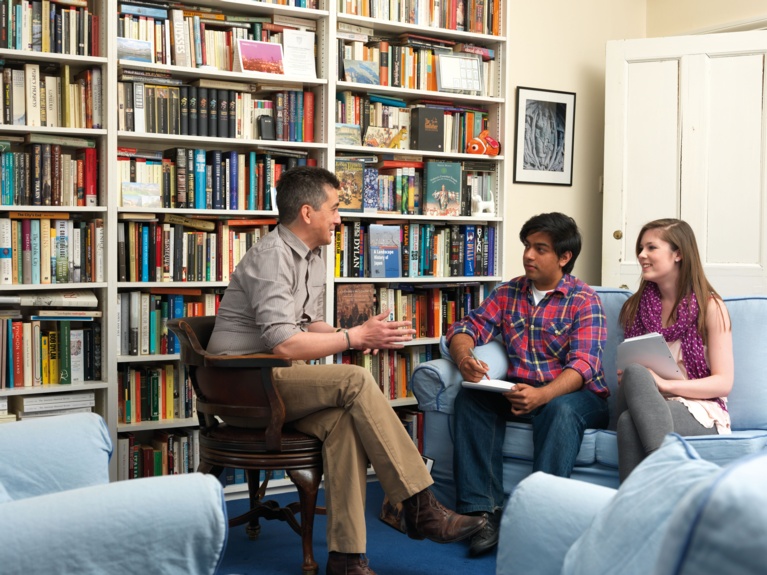 We seek to provide one–to–one pastoral and academic support for all students, through their Tutors & Directors of Studies. Central to our support network is our Welfare Team, led by the Senior Tutor. It is known in College as the 'Master & Tutors' Committee'. They regularly discuss the wellbeing of all of our students, and help to resolve any specific welfare or financial problems. They meet weekly with our under– & postgrad student community to assist with any wellbeing or mental health concerns.
Emma is also known for our welcoming and friendly Porters. There is always one or more Porters in the Lodge, for students to talk & turn to in a crisis or emergency. We also have our wider wellbeing team. This is made up of members of trained counselling & pastoral staff. There are also specific advisors to women & BAME students. All these people can help you navigate College life.
We are closely supported by our undergraduate and postgraduate student committees (ECSU and the MCR). Each have elected officers who represent the student body, and promote their welfare. They meet weekly in term with the College leadership and Welfare Team ('Master & Tutors' Committee'). These meetings discuss specific student wellbeing, set up & run Emma community projects and raise any academic concerns.
ECSU also have a system of college & subject 'parents' for first–year undergraduates. Your 'parents' are able help you get accustomed to your surroundings & academic work. They can also answer any questions or problems you have throughout the year.