All Emma members are part of a worldwide Emmanuel Society of over 10,000 people. Our community enables the most talented people to make great contributions to the world around us.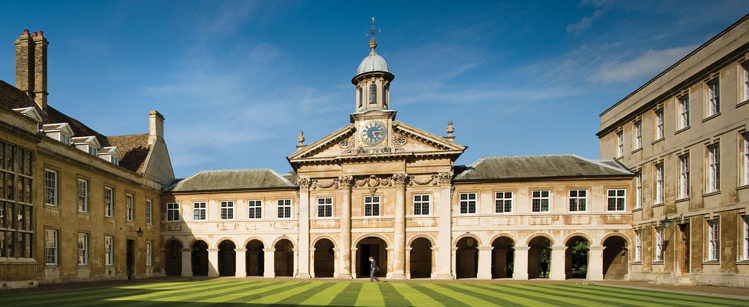 Our well-known sense of friendly community and special spirit of place continues to thrive. The Development Office & Emmanuel Society connect you with the College. They love to welcome members to dine in Hall, and we hold events in Cambridge & across the world. We are always delighted to help you to network & connect with other members who have called College home.
Members are always welcome to visit Emma. You can visit the Development Office at any time, in D3 & D4 in Front Court. Advance warning, if possible, is helpful!
---
The Emmanuel Society has three main aims:
to make opportunities for members of the College to keep in contact with each other
to encourage members to keep in touch with College
to enable Emmanuel to benefit from the experience & talents of our members
The Emmanuel Society Committee:
President
Mr Andrew Fane (1968)
Honorary Vice-President
Mr David Lowen (1964)
Honorary Vice-President
Mr Nick Allen (1990)
Honorary Vice-President
Lord Wilson of Dinton (2002)
Honorary Vice President
Dame Fiona Reynolds (2012)
Chairman
Mr Harry Hickmore (2011)
Secretary
Mr Ken Sheringham (1966)
Treasurer
Mr Rodney Jagelman (1969)
Committee Member
Miss Jessica Cherry (2008)
Committee Member
Miss Shelly-Ann Meade (2002)
Committee Member
Mr Luke Montague (2008)
Committee Member
Mr Jugdip Parmar (1986)
Committee Member
Mr Rakesh Patel (1992)
Committee Member
Miss Jessica Reilly (2011)
Committee Member
Mr Kavish Shah (2014)
Committee Member
Dr Gin Warren (1978)
Master
Doug Chalmers (2021)
Vice-Master
Professor Susan Rankin (1981)
Senior Tutor
Dr Robert Henderson (1993)
Development Director
Dr Sarah Bendall (1984)
Events & Communications Manager
Mr Jack Cooper
MCR President
Mr Tung Nguyen (2022)
ECSU President
Mr Fabian Apostoaie (2021)
MCR Education Officer
Mr Callum Pearman (2021)
ECSU Education Officer
Mr Ashwin Gohil (2021)