Emmanuel is known for our close–knit community of students, Fellows & staff. Our accommodation, teaching rooms and most facilities & offices are arranged as a series of 'courts'. These form a network of varied architectural & garden spaces. We all interact together, around and within these.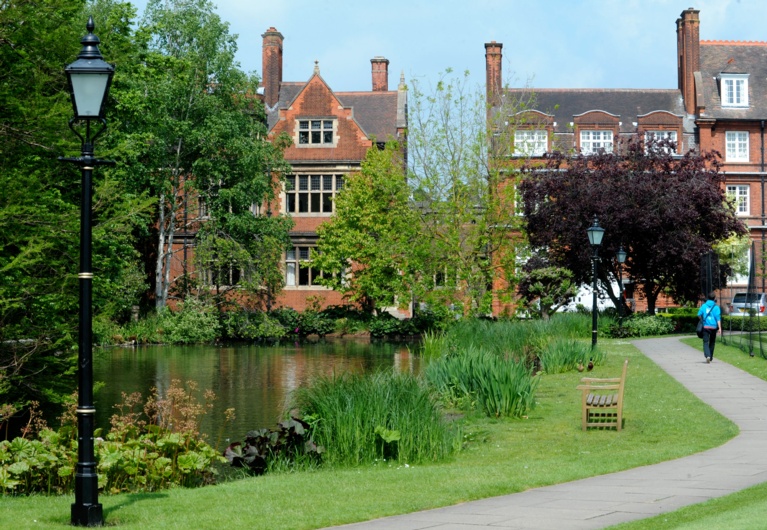 We provide a range of facilities for you to enjoy. We have comfortable & well-equipped accommodation and award-winning catering. There is a supportive & uplifting community of students, academics and staff, many sports facilities both on–site & a short cycle away. We are also in an excellently convenient location in the heart of Cambridge.
We offer accommodation to our undergraduate community of students throughout their time at Emma, in our historic buildings on site. Our first–year students are allocated single rooms in either North or South Court. Within these you will share a bathroom & kitchen (or 'gyp' room). We organise a ballot system for second & third years. Those whose names are drawn first are able to choose from all rooms (continuing in order of the names drawn). Then the next academic year the ballot is reversed. Our second & third year accommodation ranges from shared facilities to en–suite. Sometimes there is an entire 'set' of rooms! This accommodation is spread across the rest of our tranquil courts. Our postgraduates can also live in our College rooms, houses & flats on site and across the centre of Cambridge. Postgrads' partners can share their accommodation, and become affiliated College members.
The College's catering team are award–winning, and provide the Emma community with daily breakfasts, lunches & dinners during term time. They make sure to cater for all dietary requirements. Our student IDs are programmed to purchase Hall & Cafeteria catering, which are part of our College residency package. We also hold regular Formal Halls which are a famous feature of Cambridge life. These take place in the elegant & bright eighteenth-century Hall, with its unique pewter–blue panelled walls and moulded plaster ceiling.
The College is set in spacious & beautiful gardens, with verdant foliage, flowers & rare trees. It is haven of calm in the bustling centre of Cambridge. We are within five minutes' reach of all that the city can offer you. There are many pubs, restaurants, clubs and shops. The University teaching sites and many other colleges are only a few minutes' walk away. Emma is also rare amongst Cambridge colleges as our entire community are welcome to walk on most of our grass!