Student Facilities
The College occupies a large site, and the grounds are superb – there are a number of lawns (including the Paddock, a large lawn near the back of College), beautiful buildings ranging from ancient to modern, and an open-air swimming pool. There are also several ponds, which are home to surprisingly large fish, and beloved by many ducks and moorhens.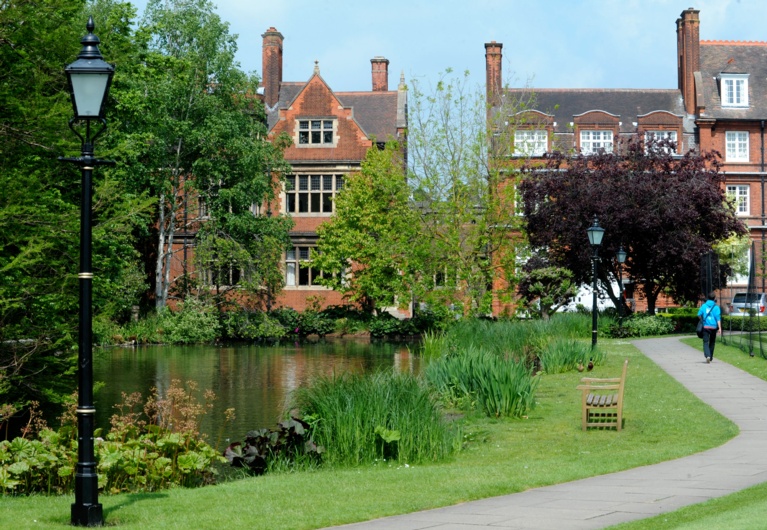 The College Chapel, one of the great works of Sir Christopher Wren, is used regularly for services, led by the Dean, a Fellow of the College; all who wish to go are welcome. The College regularly plays host to other University religious and ethnic society meetings.
As well as having access to many libraries run by the University, Emmanuel students are also able to use the large newly-rebuilt and modernised College library, which is on the main College site and which stocks core textbooks needed for all students' courses. Directors of Studies each year make sure that the library purchases up to-date textbooks and periodicals related to degree reading lists. Students are encouraged to make purchasing suggestions as well.
Emmanuel has well-equipped computer rooms (connected with networked teaching resources provided by the University) with PC and Macintosh computers, up-to-date scanners and printers. The majority of students bring their own computers to Cambridge and all undergraduate rooms have connections for high-speed (faster than commercially available broadband) internet access. The College has expert computer staff who configure students' computers for internet access from their rooms and provide other support.
Emmanuel is unique amongst colleges in that it has a free laundry service for students that will wash and dry one 5.5kg bag of clothes each week without charge.