Teaching & Learning
At Emmanuel we have one of the largest Fellowships with active teaching Fellows, usually more than one, in all of the larger Arts and Science subjects; and because the College believes it important to support a wide range of subjects, it also devotes significant resources to the provision of teaching Fellows in smaller subjects.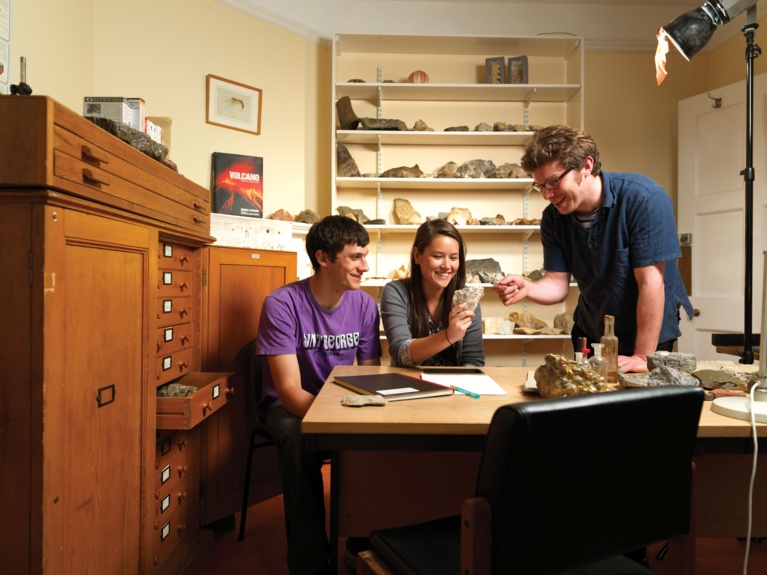 This means that unlike some other colleges, Emmanuel is not traditionally dominated by one subject group. We have a large enough intake of students each year to ensure that the proportion of undergraduates reading a particular subject reflects closely the proportion of the student body in the University as a whole.
---
How will I be taught?
Teaching is provided by both the University (when you will be taught in company with students from other Colleges) and by the College.
---
University Teaching
The primary form of University teaching is provided by lectures. These may be attended by only a few students or, in the case of larger subjects, by upwards of 300 students. The numbers attending depends primarily upon subject, but within subjects there is often flexibility which allows students to tailor their learning by taking specific papers that fit with their interests. Lectures are usually delivered by University or College teaching officers, who are active in research and often lecture on topics closely allied to their research. Many lecturers also deliver College supervisions.
Some subjects include teaching in the form of seminars, which are given in University Departments or Faculties to groups of typically, 10 to 20 students. These are more interactive than lectures and often complement lecture material
The final type of University teaching (in science and technology courses) comprise Practical/Laboratory Classes. They are designed to teach the subject through the opportunity to perform experiments and to develop hands-on skills.
More information can be found on the University website.
---
College Supervisions
Supervisions are at the heart of a Cambridge undergraduate education. They form the college teaching organised by Directors of Studies and consist of one-hour sessions when students, either alone or more commonly in small groups, meet an academic specialist in their subjects. This means that it is possible to discuss work covered elsewhere in more detail and to extend learning beyond lectures and practical classes. Normally students will have weekly supervisions in all the major topics covered by their university course that year and each supervisor writes a report on each student's progress each term. This helps Directors of Studies and Tutors to monitor students' progress.
---
Director of Studies (DoS)
All students are allocated a Director of Studies, a specialist academic (and at Emmanuel in most cases a Fellow of the College), whose responsibility is to oversee students' progress over their courses and to organise college teaching. Besides going to lectures and – for science students – practical or lab classes, which are organised centrally by the University and are attended together by students from all the different colleges, Cambridge undergraduates attend supervisions. Our academic welfare section gives more details of the Directors of Studies roles and responsibilities.
---
Assessment and Examinations
The primary form of assessment of students studying undergraduate is provided by Tripos examinations that take place during the second half of the Easter Term. Most courses, particularly in the final year also contain components, such as dissertations or research project reports that are presented for assessment at the same time as the examinations, but which will have been the subject of work over much or all of the academic year. In some subjects practical write-ups are assessed and contribute a relatively minor part of the final mark for that year.
Examinations are set by the University, rather than the Colleges. Students' contributions to supervisions are not assessed by examination and do not contribute to the University Tripos examination marks. Supervisors will sometimes set 'mock' examinations as practice for the 'real' Tripos examinations.