We have an excellent range of sporting facilities at Emmanuel. There are two squash courts, a table–tennis room, a fully equipped gym, and an open–air swimming pool, all on the College site.
Our sportsground on Wilberforce Road is only a short cycle away. It has facilities for cricket, football, hockey, netball, rugby & tennis. On the Cam is the Emmanuel Boathouse, which has its own gym. Tennis & croquet is set up on the Paddock throughout Easter term.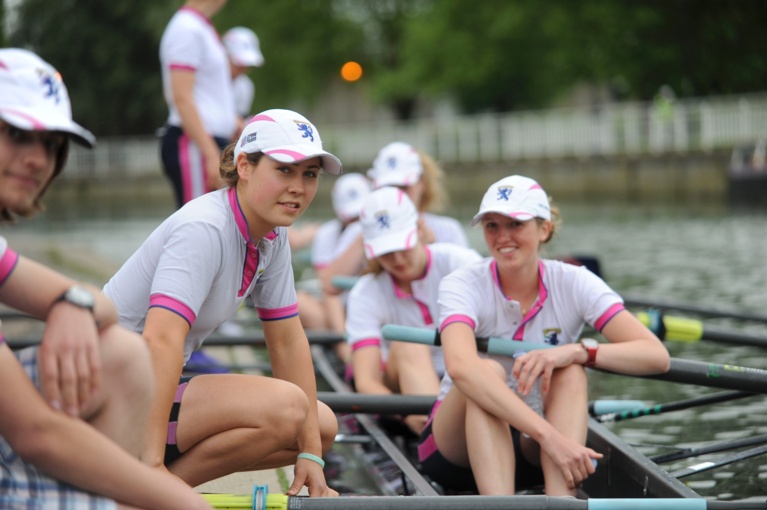 We have a large number of college–based sports societies. These are often incredibly successful in the inter-collegiate competitions (known at Cambridge as 'Cuppers'). Our students play in teams across a wide range of sports. These range from athletics & cricket to bouldering or rugby, to water polo & frisbee! Many members of these clubs and societies also play for the various sports teams across the University. Some of our teams are organised in partnership with other colleges.
The Emmanuel Boat Club (EBC) is also very successful. We have with 8 VIII boats, 4 IV boats, a Men's Double Scull & 3 Sculls. The Club is an active part of the College community, both sporting and socially. During the Lent & Easter terms, the intercollegiate 'Bumps' competitions take place. We regularly boat at least four of our Men's & Women's crews.
The College offers funding for students who excel in their area of sport. Specific funds are also available for subsidising new & current sports teams. And if you want to start a team that does not yet exist, you can create it!