Lewis Todd – Language & Landscape
Emmanuel's Gordon Glasgow studentship enabled Lewis to study for an MPhil, and he's now won a prestigious funding award to stay on for a PhD.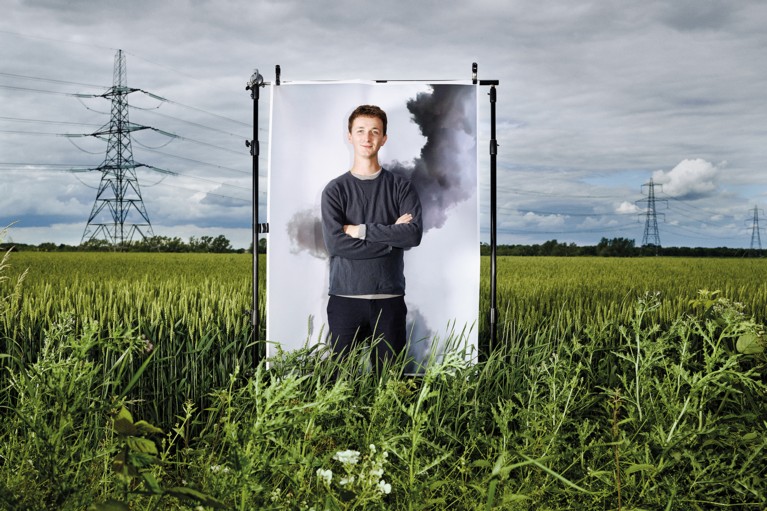 I joined Emmanuel in October 2018 in order to research and write about the relationship between geology and the philosophy of language in the early nineteenth century. A generous scholarship from the college has allowed me to write not only on this subject during the course of my MPhil, but also – and relatedly – on violence, weather and the question of history in Daniel Defoe, as well as the issue of how language partakes in and transfigures landscape in later modernist poetics. Though I wasn't necessarily
aware of it at the beginning of the year, all these areas of enquiry are more-or-less driven by two sets of historical concerns from different periods that resonate with each other in productive and unsettling ways.
The first of these has its roots in the nineteenth century, and is to do with what Samuel Taylor Coleridge called the 'second scientific revolution', a phrase that refers to sciences – such as meteorology or geology – whose objects are dynamic and often unpredictable systems rather than fixed experimental outcomes. Systems such as these dwarf scales of individual human observation, and lead to a need for new philosophical and representational approaches.
The second set of concerns is of our own time: how climate science is produced and represented, particularly with respect to the effect it has on our thinking about time, space and scale. It is from the interrelation of these two sets of concerns that my PhD project has emerged. Working at the intersection of natural philosophy, technological development, industrial production and natural-historical inquiry during the nineteenth century, I aim to track the emergence of our current ways of thinking about scale, and to consider their (in)sufficiencies in light of our current ecological and climatic predicaments.