Annual College Appeal
At Emmanuel, people, architecture and the landscape all interact in a unique way. Our beautiful, historic surroundings not only inspire us but also set the tone of the College.
Last year we spent time defining our Spirit of Place and Emma's unique characteristics: a place of achievement, beauty and friendliness. To keep Emmanuel special we rely on your help, which enables extraordinary people to come here and make the most of what we have to offer. I hope that now you will want to help us sustain the Emma we all know and love.
---
January 2018 telephone calls
This January we have a team of students phoning members from 01223 330186 (this number doesn't receive incoming calls). If you've spoken to one of our callers, we really hope you've enjoyed your conversation; the students are certainly doing so. If you're interested to see how we're getting on, then take a look at https://spiritofplace.hubbub.net/
You could even become an EMbassador and spread the word amongst your friends.
The Master has written to everybody who may receive a call. If you have had the letter and would prefer not to be phoned, please let the Development Office know.
Below, you can read about three of Emmanuel's inspiring people. When you do, I hope you will feel moved to contribute to this year's College appeal.
Josh Meyer, M.Phil, English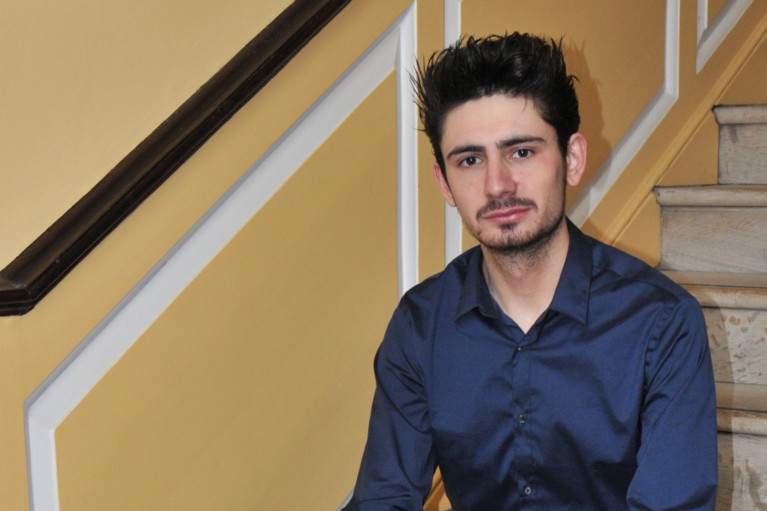 Josh is studying for an MPhil in English, supported by scholarship funds donated by Emma members.
'I'm very grateful to be here; grateful to those who made it possible.
'For me, the Paddock is really special. Bounded by accommodation and the library, it is an idyllic and Arcadian setting in summer. In winter, you are going somewhere – it's a route – but there is something lovely about a thoroughfare in which you want to pause.
'I value the friendships I have made with historians and linguists. I value intense political discussions, the people and the knowledge. It is liberating to have such ready opportunities to engage with those from disciplines other than my own.
'I have made great friendships here. There is a sense of being part of an intellectual community where thought is ongoing, but in which everyone is approachable: students, kitchen staff, porters and fellows alike.'
---
Connor MacDonald, President Emmanuel College Students' Union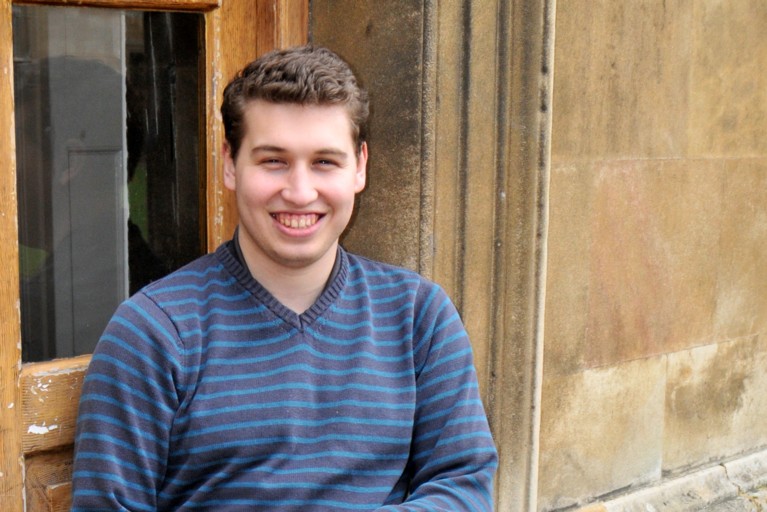 In addition to being President of ECSU, College funding from donations means that Connor has been able to participate in the Cambridge Development Initiative: a cooperation between Dar Es Salaam University in Tanzania and the Judge Business School, Cambridge. It is a youth-to-youth initiative through which Cambridge students provide help in education, entrepreneurship, health and engineering. Connor travelled to Tanzania last summer to help organise a conference there.
'It is vitally important that we in Cambridge help others, such as in Tanzania, and Emmanuel has provided me with a base from which to do that. When, at home in Canada, I applied to Cambridge, I couldn't think of going to any other college.
'I am remarkably struck by how well Emmanuel balances tradition with a sense of moving forward.
'From the outset, there is a sense that this is a welcoming environment, and that relates directly to both the people and the surroundings. When you combine the architecture with a real sense of community, you get the sense that it is entirely deliberate.
'The spirit of the place is encouraged by the Master, by supervisors, by tutors, and that encouragement is much rarer in other colleges than we think. It makes Emmanuel a very special place.'
---
Dr Andela Saric, Research Fellow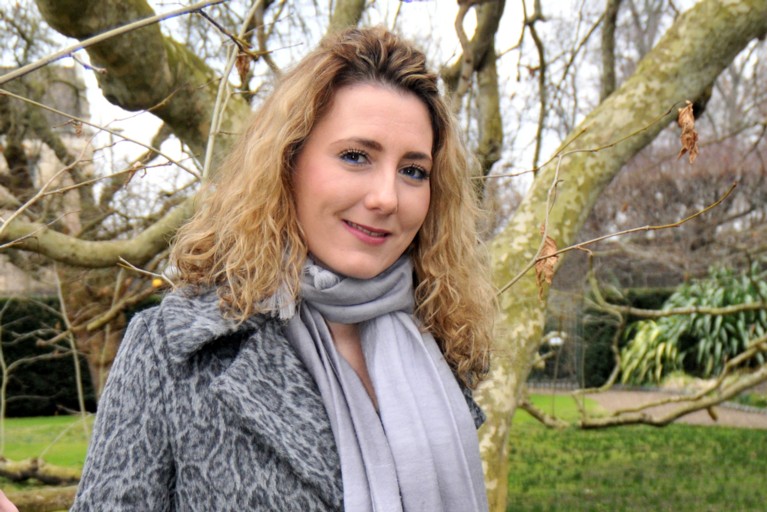 The Sir Alan Wilson Research Fellowship in biological and medicinal sciences was endowed by a gift in the 1990s. Andela Saric came to Emma in 2014 as the latest holder of the fellowship; she is based in the University's Department of Chemistry. Her research interest is the computer simulation of amyloid aggregations, which is aimed at helping the treatment of conditions such as type 2 diabetes, Alzheimer's and other forms of dementia.
'Emma has quite literally transformed my life. It is a community, a place where I feel I belong. This sense of belonging, and being able to live in College, has made me more productive in my work. I love dining in College, I love working in the library, I love the people you meet.
'My favourite place in College is the Oriental Plane tree. There is something overwhelming about its size, but I love the disorder of it too.
'I did my PhD at Columbia, and that was very different. There is much less of a sense of community there: people are very individualistic. Emma is a very special lifestyle. It is warm and affirming.
'There is a warmth to how people talk to each other and care for one another.'