Professor Alexander Archibald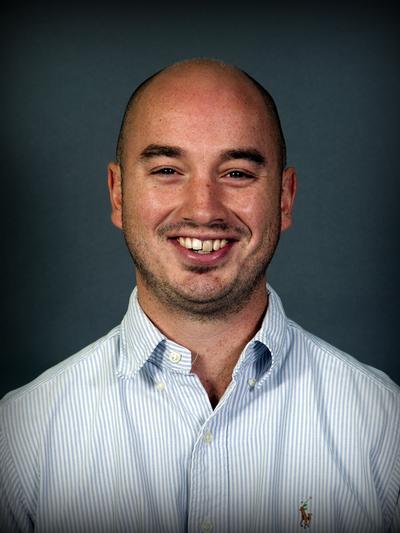 BSc (Bristol), PhD (Bristol)
Official Fellow; Director of Studies in Natural Sciences (Biological and Physical)
Professor of Atmospheric Chemistry
Biography
I am a University Reader in Atmospheric Chemistry modelling in the Department of Chemistry. I have been in Cambridge since September 2009 when I joined Professor John Pyle's atmospheric modelling research group in the Department of Chemistry as "the token chemist". In 2011 I started a research fellowship at Clare Hall and in 2012 I was awarded a Herchel Smith postdoctoral fellowship. Prior to starting my lectureship I spent the best part (in many ways) of six months working at the National Center for Atmospheric Research in Boulder, Colorado, where I never saw any bears but learned a lot about rock climbing and micro brewing.
Life before Cambridge had many ups and downs – mainly in the form of the Mendip and Cotswold hills. My family and I moved from Zimbabwe (after a few months in Scotland where I was born) to settle in Bristol when I was around 5 years old. Although we left Zimbabwe I still ended up spending many of the summer holidays of my childhood there – exploring caves in the Matobo hills, going on safari and trying (but failing) to demolish the termite mound in my grandmother's back garden. Bristol was a great home to us and I still love going back. In fact, I liked Bristol so much I ended up staying there to pursue my first degree (in chemistry (2006)) and my Ph.D, in the chemistry of the atmosphere (2010).
My Ph.D research was performed in association with the Met Office and I continue to work with them. I worked on a number of numerical modelling problems. These included experiments to evaluate the performance of the atmospheric dispersion model used by the Met Office (used to inform airlines of safe areas to fly during the eruption of Eyjafjallajökull), as well as studies on the atmospheric chemistry of a molecule called isoprene (a compound emitted in vast quantities by trees and plants).
---
Research
My research focuses on studying the composition of the atmosphere and how chemical and physical processes affect it. One key area of research focuses on understanding the impacts of climate change on the composition of the atmosphere. My current research program is ever expanding and includes working on numerical simulations of the composition of the atmosphere as it may have been many thousands of years ago, to trying to understand the mechanisms behind the severe air pollution affecting many parts of China today.
---
Subject
---
Email
---