Daisy – Two months in Malawi
Whilst I was in Malawi carrying out research for my Geography dissertation, I also worked with the 'Book Bus', a British charity that operates in both Africa and South America to improve children's literacy in a fun and interesting way.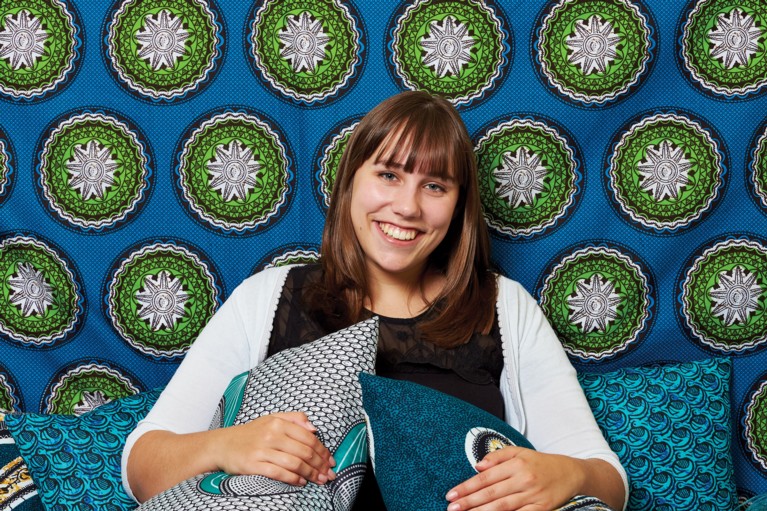 With Quentin Blake as trustee, a key way this is done is through arts and crafts. Although the official language of Malawi is English, it is rarely used outside city centres and local dialects dominate local teaching. Education is primarily conducted in English, and improving spoken and written English is a key priority to enable students to access a broader range of opportunities.
The charity primarily operates through volunteers. During my time with the Book Bus we visited three schools, some several times. They were in the villages surrounding Blantyre, often down precarious dirt tracks, making some of them inaccessible during the rainy season. I worked with a group of eight volunteers, ranging from families to teachers. We travelled on a large converted bus adorned with illustrations by Quentin Blake, which has been transformed into a travelling library and crafts centre. It is packed with every kind of craft resource you could imagine and a wide range of children's books, mostly set in African countries: a key priority. The schools are little more than small brick classrooms or shelters and the charity's materials are essential to supplement the traditional curriculum. The schoolchildren all recognise the bus and run along after it to come to lessons.
The Book Bus in the area I was based also has a food programme, supplying ingredients and facilities for local women to cook for the children at lunch time. This makes attending school all the more valuable and was clearly a highlight of the day.
The organisation believes it is important to involve local groups. For example it works with several charities that help to build classrooms and facilities, but all the bricks are made by the communities. This avoids dependency and encourages pride in the local schools.
Since my trip was during the summer holidays we were not involved in the formal schooling programme that the Book Bus runs. Instead we operated a holiday club for the children in the schools that the bus regularly visits. It was amazing to see so many keen children turning up excited to learn. We relied upon the head teachers dividing the group according to literacy and not just age. We would prepare activities based around a particular book – Elmer the Elephant being a particular favourite – and an accompanying craft or game. Three helpers translated instructions and the stories to varying degrees, depending on the group. Although some had very good levels of English most did not and the craft activities provided a great opportunity for the students to gain a better understanding of the stories. Vibrant textiles are a central part of the Malawian culture and chitenges – printed pieces of cloth – are worn by all the women and serve as skirt, child sling and purse, so we often included brightly coloured designs and materials in our craft activities.