Anglo-Saxon, Norse and Celtic
The Anglo-Saxon, Norse, and Celtic (ASNC) Tripos offers a range of options, not available in any other university, for the study of the history, culture, languages, and literature of the different peoples who inhabited the British Isles and Scandinavia during the early medieval period.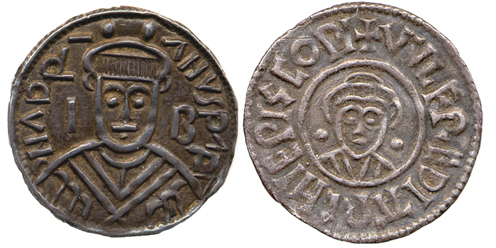 Students may combine papers on linguistic and literary subjects (principally Old English, Old Norse, Medieval Welsh, Medieval Irish, and Medieval Latin) alongside those in relevant historical and archaeological spheres of interest (Anglo-Saxon England, Viking-Age Scandinavia, Iceland, Shetland, Orkney, Wales, Scotland, Ireland, and Brittany). It is quite possible, however, to choose historical topics to the exclusion of literary ones, or vice versa; or perhaps one might opt to concentrate, say, on Celtic culture to the exclusion of Germanic. There are also papers dealing with palaeography and the editing of manuscripts (where first-hand experience is made possible by the wealth of medieval manuscripts to be found in Cambridge libraries), and a changing range of papers addressing broad themes of wide interest for ASNC such as literacy, kingship, or heroic verse. In addition, it is possible to 'borrow' papers from outside the ASNC Tripos, whilst dissertations are optional in Part I, and compulsory in Part II. With such variety of choice available it is not surprising that in any given year most ASNC undergraduates will offer a uniquely individual range of options.
Since most ASNC subjects do not feature regularly on school curricula, no previous knowledge is expected or required, and all are (or can be) approached from scratch. Keenness and commitment, however, are absolutely essential; ASNC is an intellectually demanding course, and intending students are strongly advised to read widely in their particular areas of interest before making a choice.
The number of undergraduates admitted to read ASNC is not high; recently between twenty and thirty students have arrived each year in the University as a whole. This means that, inevitably, there will be only a few, if any, students in any given college at one time. There has, however, been a steady stream of students at Emmanuel in recent years; the College possesses one of the finest undergraduate libraries in the subject, and has a tradition of excellence in Anglo-Saxon research based on the published work of several generations of Fellows, Visiting Fellows, and graduate students.
---
Admissions Information
| | |
| --- | --- |
| Standard Offer: | A-level: A*AA; IB: 776 at Higher Level, 42 points overall; Advanced Highers: A1A2A2; other exam systems. |
| Course Requirements: | No specific subjects required. |
| Course Outline: | Further details are available on the Department's website. |
| Applying: | For information on how to apply: University application process and Emmanuel application timeline. |
| Submitted Work: | Applicants will be asked – following receipt of their application – to submit two pieces of written work. These should be in essay format with a word limit of up to 2,000 words per sample. The work can be extracted from coursework or an EPQ. All work must be original and not re-written or corrected for Cambridge. The deadline for submission will be early November. |
| Admissions Assessment: | This College does not require applicants to take an assessment for this subject. |
| Interviews: | Candidates should normally expect two interviews. The interviews will take place during the period Monday 4 - Wednesday 13 December 2023. Specific subject dates will be emailed to applicants in November. |
| Course Enquiries: | Emmanuel Admissions Office |