Emmanuel offers a welcoming community in which you can pursue both your academic and personal goals and we are absolutely committed to providing an atmosphere in which every student, whatever background, is able to do this.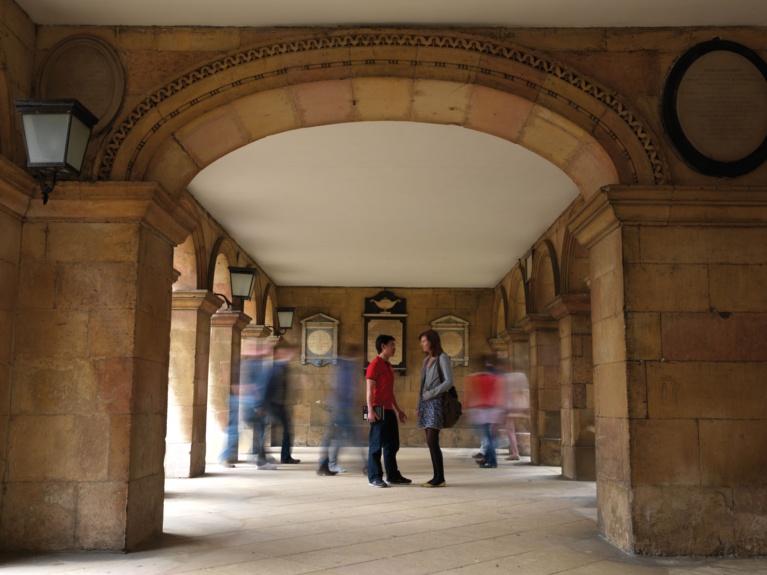 All the efforts of the Fellows and staff of the college are directed to this end. Emmanuel has a large number of Fellows with a wide range of expertise in their particular subjects. They provide the basis for the academic supervision we offer, and contribute to the outstanding examination results that Emmanuel has enjoyed in recent years. At the same time, Emmanuel is a community that respects students' ability to make their own choices about how to lead their lives. We encourage them in whatever ambitions they pursue, during and after their time here, and they remain members of the College forever.
What Our Students Say
Every College in Cambridge has a great academic record, supportive staff & Fellows, and a wide range of facilities, but what is it about Emmanuel that our current students think make it different?
Here are some words from our students...
"Right in the centre of Cambridge, yet on the spacious central lawn and Paddock, it's like a peaceful island in the centre of town"
"Just a feeling! From the minute I walked in, I could imagine being here"
"Genuinely friendly people: the Fellows and Tutors, the Porters and catering staff"
"A guaranteed room every year on your course - takes so much stress away"