Lewis – Culture of Fields
Having spent 2014–15 at Harvard University on a Herchel Smith Scholarship, I was delighted to return to Emmanuel this year (I completed my BA in English in 2014) to study for an MPhil in Criticism and Culture.
It is only due to the generosity of Emmanuel College members that I have been able to do so, after receiving a generous studentship from Emmanuel drawn from the Late 80s Fund and a donation from another member.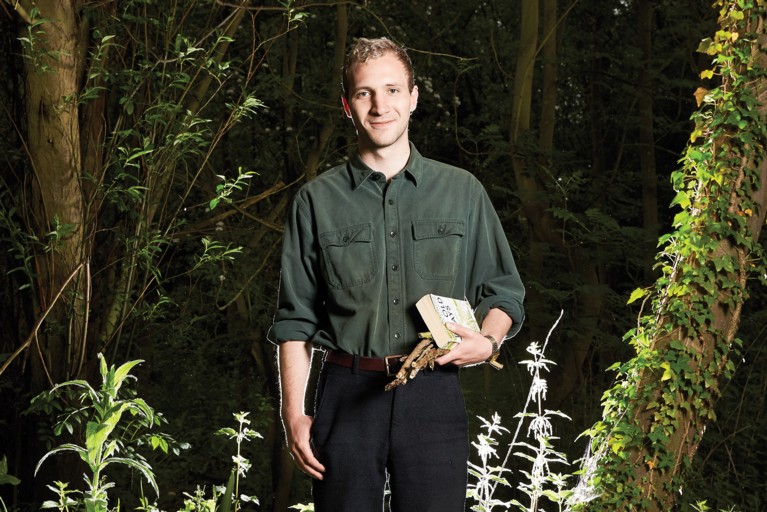 The scope and range of the course means I have been able to study broadly. In Michaelmas term I wrote an essay on Derek Jarman's 'materialist imagination'. I was interested in how this critical perspective was manifest in his famous garden at Prospect Cottage in Dungeness. This was followed up by coursework in Lent term concerning the poetry of J H Prynne. My essay was dedicated to understanding structural developments over the course of Prynne's poetic oeuvre within the context of the 'Anthropocene'.
Easter term has been largely devoted to completing a thesis, in which I assess representations of fields as both a literal and representational site of political struggle and significance in three recent English films: Patrick Keiller's Robinson in Ruins (2010), Amy Jump and Ben Wheatley's A Field in England (2013), and Jeremy Deller's The Battle of Orgreave (2001). I discuss the various ways these films reclaim and re-present moments from the history of radicalism, as a means of contesting typical cultural representations of fields, specifically, and the pastoral-bucolic more generally. I was fortunate to be supervised patiently and diligently by Robert Macfarlane, Fellow of Emmanuel and my former Director of Studies. It was a pleasure and a privilege to be taught by a leading figure in the field.
As well as these research components, there have also been weekly seminars. The highlight was 'The post-pastoral; or, representing the Anthropocene' course in Lent term. Closely allied to my own academic interests, it expanded upon and deepened my understanding of aspects central to my research. The course culminated with an incredible field trip to a former atomic weapon testing site, now a nature reserve maintained by the National Trust.
The development of my work and life this year has resulted in a successful application to continue my studies for a PhD, still at Emmanuel. The generosity of members has allowed me to pursue the study and career which I desire above all others and I am hugely grateful for the continuing support I have received. I eagerly look forward to three more years in these environs.