Beatrice – The Reggio Emilia Approach
My research examines how notions of childhood and womanhood are constructed in the progressive education of the Reggio Emilia Approach, combining sociology, history and gender studies in an interdisciplinary study.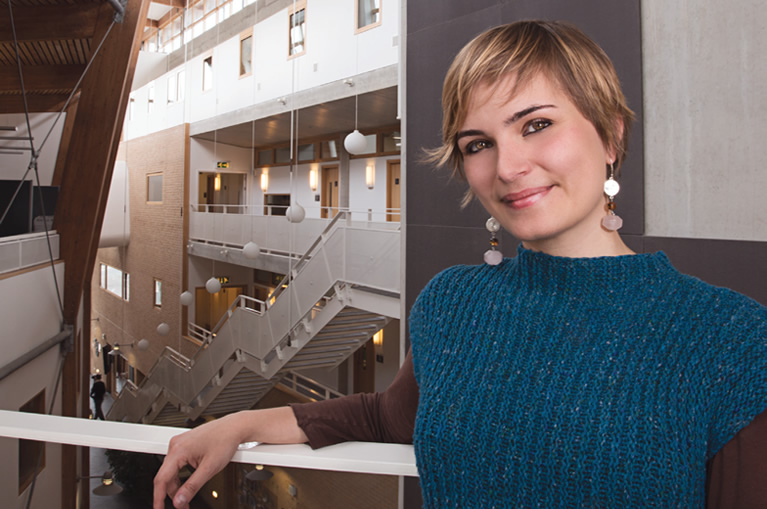 I focus on the nationally and internationally renowned educational practices used in centres for toddlers and other pre-schools in an Italian town, Reggio Emilia. In 1991, Newsweek included these institutions in its list of the ten best schools in the world; by 2012, the Harvard Graduate School of Education was able to host a symposium celebrating 15 years of the 'Making Learning Visible' project, which extended the approach in Reggio Emilia to schools in the US.
As documented in the book edited by Rolando Baldini and others, One City, Many Children (2010), the schools originated from Liberation movements at the end of the Second World War as parent-run schools, and women played a central role in the foundation of these municipal pre-schools in the 1960s. Today, more than 80 such pre-schools exist in Reggio Emilia and the 'Reggio Emilia Approach' is found in 34 countries worldwide.
The Reggio educational practices are noted for their progressiveness and educational theorists have described them as 'Utopian'. This is primarily attributed to their conceptualisation of children as having full intellectual potential, and for the focus on social interaction among children as a form of cognitive development. The teacher is described as a researcher who observes and documents children's behaviours so as to hold classroom activities that best suit their development.
My research examines the history of these schools, the reasons that women had for encouraging their construction and development, and how their involvement affected pedagogical practices. There have already been studies that highlight the relation between the schools and the Union of Italian Women (UDI), which campaigned for women's emancipation, and the overlap between feminism in Reggio Emilia and the UDI. These researchers do not explore the influence of women's movements and of feminist culture on the educational practices of the schools and this is what I am aiming to do, by combining conceptual contributions of feminist theories of the state with the history of memory and educational theory.
I intend to investigate two main areas. First I will gather testimonies from female teachers, parents and administrators in order to address the question 'what is the collective memory about notions of childhood/motherhood in these municipal schools in Reggio Emilia?' Then, I will analyse how these ideas are presented today, by asking 'how have these notions of childhood/ motherhood affected teachers and children in these schools, from 1945 to the present?'
By exploring the history connecting the Reggio Emilia Approach with women's movements and feminism, I will therefore contribute to studies of the Approach and the history of progressive education. My work will also help to develop educational theory by applying feminist theories to collective memories of childhood and womanhood in child-centred and progressive educational practices.