Ekaterina – The Choreography of DNA Repair
I began my PhD in pharmacology at Cambridge in 2015, upon completion of my degree in pharmacy at the Ludwig Maximillian University of Munich. This opportunity would have not been possible without generous help from the Late 80s Fund and two other members of Emmanuel.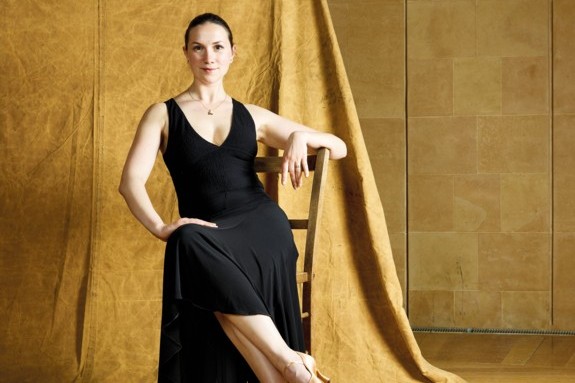 In 2009 it would have been impossible to imagine that I would pursue a scientific career, as I was going in an entirely different direction: dancing on ice. As a member of the German National Figure Skating Team, I competed in the Junior World Figure Skating Championships and was a prospective athlete for the 2014 Sochi Winter Olympics. However, my dancing partner suffered an irreparable knee injury and this ended my dream. Truly devastated, I had to have a new start. So I decided to switch focus and follow my interest in science and human health.
My PhD has become my own Olympic Games. My research project in the laboratory of Dr Robert Henderson (Emmanuel's Senior Tutor), focuses on elucidation of a DNA repair mechanism called homologous recombination (HR), which is essential to mend so-called DNA double-strand breaks (DSBs). DSBs are among the most cytotoxic forms of DNA damage. They can both occur accidentally during normal cell metabolism and also be introduced via exposure to exogenous agents such as ionising radiation (IR) or chemo-therapeutic drugs, which are both used in treatment of cancer.
Failure to detect and repair DSBs is associated with cell death. Thus, selective inhibition of DNA repair by homologous recombination could also be used to kill cancer cells. However, despite studies in laboratories all over the world, there is not yet sufficient understanding of the details of the HR process to develop a suitable anti-cancer drug.
I'm using a modern fast-scanning atomic force microscope (FastScan AFM) and experimentally tractable model organisms to reconstruct the DNA repair mechanism step by step. This helps us understand the protein complexes that are involved in each step of the process.
Within a short time, I have been able to capture exciting data about the activity of these complexes, which appear to go beyond the scope of previous studies. My work is leading towards a first-author publication in a high impact journal, and in September I will have an opportunity to present my discoveries to an expert audience at the sixth EU-US DNA Repair Meeting 2017 in Udine, Italy.
Seven years after my last performance on ice, I have found my way back to dancing, but without ice skates. In October 2016, I joined the Cambridge University Dancesport Team (CUDT) and had the honour to represent Cambridge in the Varsity Challenge Match against Oxford in May this year with my dance partner, Izaak Jephson from Jesus College. Cambridge won and we were nominated the Cambridge Couple of the Year 2017.
I can't express how grateful I am for the generosity of Emma members, who have made all of this possible.