Schools
Through the University's Area Links Scheme Emmanuel College is linked with schools in Essex and in Sheffield. Not only do we concentrate our access work in these areas, we are also a first port of call for schools that would like to work with the University.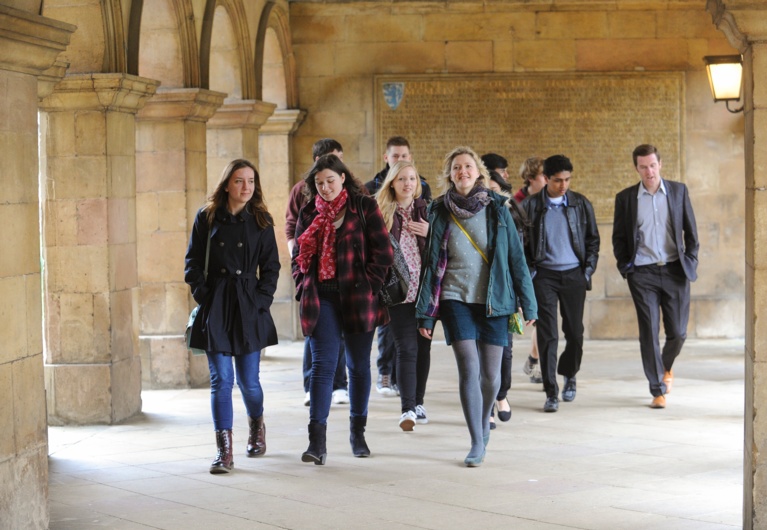 School groups are welcome to visit Emmanuel College. A visit normally includes a talk about university life and options, a chance to speak with current undergraduates and, often, a visit to a museum or department in the University.
Equally, our Schools Liaison Officer, Elle McCluskey, is available to visit schools and talk about university life in general or Cambridge in particular; from applications to interviews to finance to subject choice.
If you would like to discuss how we can work with your school then we would be delighted to hear from you:
The University also puts on a range of events for teachers,tutors and HE advisors each year.