Students
The University organises a range of events and activities for students throughout the year.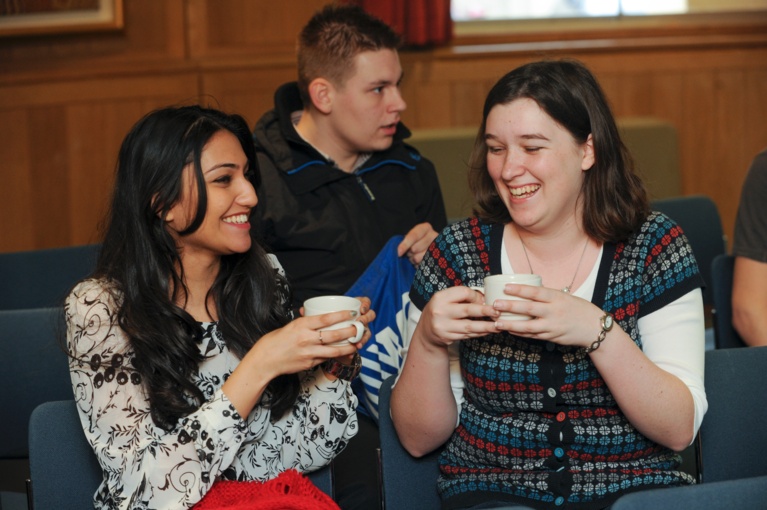 ---
The Subject Matters
Each autumn, the University of Cambridge runs free practical and informative Saturday afternoon sessions for Year 11 students. The events, called The Subject Matters, highlight the importance of suitable A Level subject choices when making an application to a top research-led university, and help students access information to make informed A Level choices.
For more information visit: http://www.undergraduate.study.cam.ac.uk/events/subjectmatters
---
Year 12 Shadowing Scheme
In January and February Year 12 students can spend three days "shadowing" a Cambridge undergraduate studying a subject that they are interested in – attending lectures, university societies and living in a college. Applications usually open in the autumn term.
For more information visit: www.applytocambridge.com/shadowing
---
Subject Masterclasses
Masterclasses provide students with an opportunity to explore topics of interest beyond what is covered within the A Level syllabus, and to offer the chance to experience typical first-year undergraduate teaching at Cambridge. Bookings are now open and places are filling up quickly.
These events are free to attend and include:
two or three taster lectures delivered by leading academic members of staff from the University
the opportunity to discuss and ask questions
an introduction to the Cambridge admissions process by a University Admissions Tutor
the opportunity to hear about life as a Cambridge student, from current undergraduates
On average there are 200 places per Masterclass, open to both individual students and small school/college groups. Subject Masterclass take place on a selection of Saturdays between February and April each year. The majority of Masterclasses start at 11am and finish at 3.30pm.
For more information and to book places visit the University website here.
---
Oxford and Cambridge Student Conferences
Each year the Universities of Cambridge and Oxford organise a series of joint conferences for Year 12 (or equivalent) students and their teachers/HE advisers. The Conferences are normally held in March/April in locations across the UK and are designed to provide up-to-date information on courses available, the application and admissions procedure and student life at both Universities. Admissions Tutors, academic staff and current undergraduate students will be on hand to answer any questions.
The conferences are free to attend but places must be booked as admission is by ticket only.
Further information is available at: www.studentconferences.org.uk
---
Sutton Trust Summer Schools
The Sutton Trust Summer Schools are free subject-specific residential courses for Year 12 students. The five-day summer schools in July and August allow students to explore their interest in one of 26 subject courses and gain an insight into what it is like to live and study as a first-year undergraduate student at Cambridge. The programme includes lectures, seminars, discussion groups, practical work and social activities, as well as the opportunity to meet current staff and students and to live in a Cambridge College.
For more information visit: www.undergraduate.study.cam.ac.uk/outreach/year-12-summer-schools