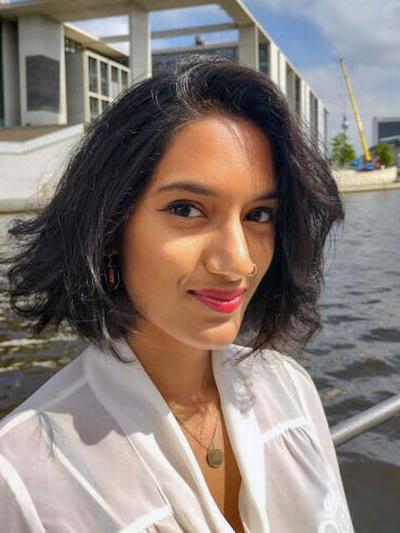 MA MPhil PhD
Research Fellow; Adviser to BAME Students; Director of Studies in Modern and Medieval Languages; Director of Studies in History and Modern Languages
Affiliated Lecturer in German (MMLL Faculty)
Biography
I grew up in Belfast, Northern Ireland, and studied for my BA, MPhil and PhD degrees in Modern and Medieval Languages at Jesus College, Cambridge, including visiting studentships and research in Paris (Ecole Normale Supérieure) and Berlin (Friedrich Schlegel Graduate School of Literary Studies, Freie Universität).
---
Teaching Interests
German and Comparative Literatures and Culture, C18th - present
Translation
---
Research
My doctoral research was carried out under the supervision of Prof. Lucia Ruprecht. It traces the emergence of an 'aural imaginary' in German-language writing of the early twentieth century. Drawing on a wide range of material from both canonical writers (e.g. Rilke; Kafka) and figures less known outside German Studies (Robert Walser; Paula Modersohn-Becker), the thesis examines how hearing and listening were conceptualised, represented and enacted in the medium of text.
The postdoctoral project I'll be pursuing at Emmanuel remains broadly within the field of modernism, centering on Indo-German cultural production in the twentieth century. The flourishing of interest in India and the Indian subcontinent among German-language writers and thinkers had its roots in Enlightenment and Romantic thought. By the early twentieth century, however, this cultural fascination had gained a new political emphasis: the positioning of Germany in relation to its British rival both within Europe and on the global colonial map. My project will consider the shifting uses and perceptions of Indian culture during a period of transition and turmoil in German history, as well as the place of German culture in pre-independent India. I pay particular attention to the literary and artistic output of German, Swiss and Austrian intellectuals who imagined, wrote about, and even travelled to India after 1900, as well as of Indians who visited or worked in Germany. The decades around and between the two world wars saw a genuine cross-fertilisation of Indian and German cultures, and attending to this reciprocity will be at the core of my study.
---
Subject
---