Sandy – India, Sri Lanka & Transnational Politics
I am extraordinarily grateful to have been awarded a full postgraduate studentship, through the College's research studentship fund and the incredible generosity of two Emma members.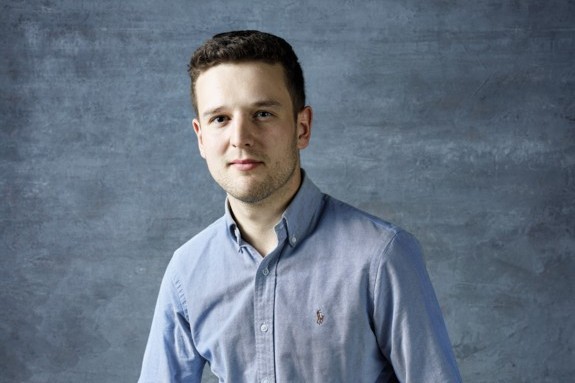 Having completed my undergraduate degree in geography at Emmanuel in 2016, this has enabled me to follow up a long-standing interest in the Indian sub-continent through an MPhil in Modern South Asian Studies.
The cross-cutting and interdisciplinary nature of the course has allowed me to study widely. In Michaelmas term, I wrote an essay on India's involvement in the early stages of the Sri Lankan civil war. Following the assassination of prime minister Rajiv Gandhi in 1991, New Delhi turned towards soft power in Sri Lanka, which contrasted significantly with the interventionism seen previously under the 'Indira Doctrine' of the 1980s.
This was followed by a paper concerning diasporic Hindutva and post-9/11 multiculturalism. I argued that the highly-racialised understanding of all South Asian bodies that followed the attacks on September 11 opened up a space in the diaspora for Hindu nationalism to become dangerously mainstream, thus attracting diasporic Hindus vexed by violence and hate speech directed towards them.
My dissertation, 'Protest and performance in the Sri Lankan Tamil diaspora', combined many of the themes of these earlier two pieces. I sought to deconstruct the notion of diaspora as a fixed and stable identity, by interrogating the related concept of long-distance nationalism. This required confronting questions concerning the very meaning of culture in an increasingly transnational world, of huge significance given widespread current unease about migration.
My supervisor was Edward Anderson, Smuts Research Fellow in Commonwealth Studies at the Centre of South Asian Studies, and I was also guided by Emma Fellow Alex Jeffrey, a leading political geographer and my former under-graduate Director of Studies. I was delighted to receive a distinction in the MPhil and to share the prize for best overall performance.
As I reflect on my four years at Emmanuel and what the future might hold, I realise the College provides an incredibly stimulating environment, where one can develop personally and intellectually. This is largely a result of the welcoming surroundings and friendly atmosphere, whether that be in the Porters' Lodge, the College bar, the Chapel Choir, or with the rugby team at Wilberforce Road. I am truly grateful for everything Emmanuel has given me, and I know that the friendships and memories I have made will stay with me forever.