Alex Jeffrey — Access has a Sense of Place
As Fellows at Emmanuel we often find ourselves dividing our time between different professional activities: teaching, administration and research. Term-time is, as would be expected, a time of frantic teaching and pastoral care; vacations offer an opportunity to research and reflect; across both we plan future research projects and teaching courses. Over the decade that I have been fortunate enough to be part of the college one word has brought these disparate activities together: access.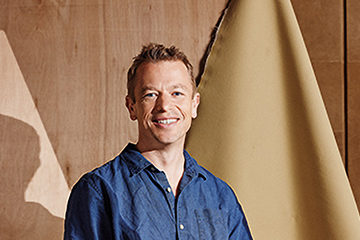 My research has been about exploring access to justice for those who have been the target of war crimes. Initially I looked at these processes in the case of Bosnia and Herzegovina, talking to victim associations and human rights groups about the barriers to justice for those who suffered during the 1992–95 conflict. One of the key findings in this work was that location mattered: where a war crimes court was located had a significant bearing on both the physical access to trial processes and also on the perception of a participatory and somewhat locally controlled legal system. Justice, then, has a sense of place.
We can see this relationship between international law and place coming to the fore once more in the case of the expulsion of Rohingya populations from Myanmar into Bangladesh since 2015. In a project funded by a Cambridge Humanities Research Grant, I am spending the next 12 months working with Rohingya refugees to explore the implications of different proposed locations for trials for the events surrounding their expulsion. Investigations are being led by the International Criminal Court in The Hague; the expectation is that this will also be the location of the trials. But this is remote to the estimated 880 000 Rohingya refugees in camps in Cox's Bazar, Bangladesh. This research will explore the logistical, technological and psychological implications of different proposed locations for trials, considering once more how space shapes access to justice.
It is this question of access that also cuts across into my teaching and administration. Over the past three years I have developed a new Part II paper in the geography tripos entitled 'Legal Geographies', which has provided an arena in which to deliberate with students the relationships between space and law. It has been particularly interesting convening these debates during a period of unprecedented and rapid change in the organisation of judicial processes. The emergence of 'Nightingale Courts' and increased use of technology to facilitate remote participation has shone new and urgent light on the question of what it means to access justice. One of the questions we return to on many occasions during the course is a simple but beguiling one: what does it mean to be present in a particular shared space during a legal process?
This sense of sharing space and access is, of course, also a central concern in my role as a Director of Studies and Financial Tutor. One of the incredible privileges of being a Director of Studies at Emma is the opportunity to be involved in undergraduate and postgraduate admissions. At the heart of these processes is an acute awareness of the need to ensure access for excellent candidates, regardless of background. The college has put increasing resources into access initiatives, through the work of Schools Liaison Officers, partnership with Villier's Park and contributions to the Cambridge Bursary Scheme.
It is increasingly clear that access doesn't end at the door; it begins. As Financial Tutor I have been lucky enough to be involved in many initiatives to assist students during their studies, from small grants to support remote learning through to longer term help for mental health issues. These activities are essentially about access, ensuring that everyone can play their part to the full within the Emmanuel community.
This is what is also so exciting about the Emma enables initiative: it will allow us to deepen and extend the support offered across college for skills development and training for the future. Through new facilities and roles, access will be inscribed in the heart of the college, integrated into its incredible sense of place.