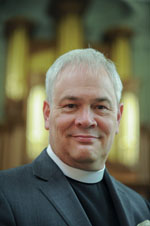 Jeremy Caddick, Dean
Jeremy Caddick has been Dean & Chaplain of Emmanuel since 1994. He is responsible for the life & worship of the Chapel. He also contributes to the pastoral care of the whole College community. He works closely with the College Counsellor and is also a Tutor to postgraduate students. Enquiries about being baptised, confirmed or married in the College Chapel should be directed to him. He is also Praelector: the person who presents candidates for their degrees in the Senate House. He teaches Medical Ethics & Law to pre-clinical medical students in the University.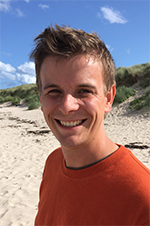 David Bagnall, Assistant Chaplain
assistantchaplain@emma.cam.ac.uk
David is the Assistant Chaplain of Emmanuel. He works alongside the Dean to support & nourish the spiritual life of the college. David is also part of the welfare structures of the college, and can be reached at any time via email. David has recently completed his PhD, researching the collision of discourses within the Anglican Communion. Before coming to Emma, David was Senior Choral Scholar at King's College, Cambridge. He read English as an undergraduate, and an MPhil in Development Studies. Prior to ordination, David was an English teacher, before working for a church in South London.
---
Graham Walker, Director of Music from Michaelmas 2022
Graham Walker will join Emmanuel as Director of Music in September 2022, taking responsibility for Chapel music, the College's Music Society and music-making throughout the College. He is currently Precentor and Director of Music at Magdalene College and Director of St John's Voices, the mixed-voice choir of St John's College.
Mark Zang, Senior Organ Scholar
Mark Zang is the senior organ scholar at Emmanuel, where he is studying for an MPhil in Music. He studied at the Purcell School, where he initially learnt the piano and composition. He then learnt the organ with Anne Marsden-Thomas. Mark has performed at venues including St Martin–in–the–Fields, Milton Court and the Fazioli Hall in Italy.
---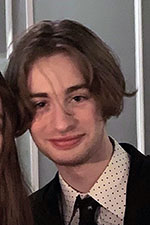 George Maddison, Junior Organ Scholar
George Maddison is in his first year as organ scholar at Emmanuel, studying Music. He came to Emmanuel from Magdalen College School, Oxford, where he learned organ with Timothy Wakerell. George has performed at venues including St Patrick's Cathedral Dublin, Notre-Dame Cathedral Reims and the Sistine Chapel Rome.