Chapel
The Chapel exists as a centre for Christian life and worship in the College. Its prominent central position acts as a reminder of the religious dimension to life. All members of the College and their friends are very welcome at its services, and are invited to share in its activities.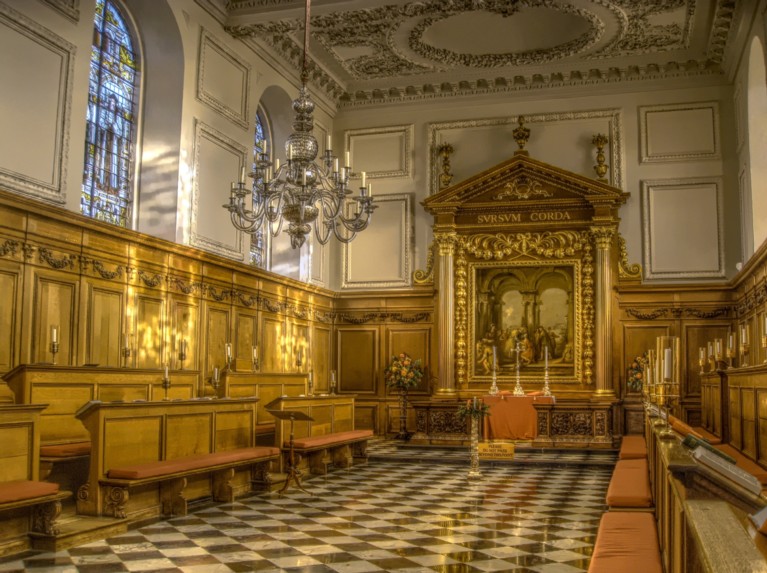 Weekday Services
Thursday 6pm Sung Eucharist
A meditative service led by the choir. There is a short sermon and the service lasts about 45 minutes, finishing before the end of informal hall.
Morning Prayer and Evening Prayer
Morning Prayer is said each weekday at 8.30 am and Evening Prayer is said at 6 pm (except on Tuesdays and Thursdays).
Compline
Compline is an atmospheric candlelit service for late evening. It will be sung a number of times this term on Wednesday evenings at 10 pm.
---
Sunday Services
Sunday 11am The Eucharist
The Eucharist is the distinctive act of the Christian community. In it the scriptures are read and expounded and the central events of Jesus' death and resurrection are re-presented in bread and wine. After the service members of the congregation go into Hall for brunch.
Sunday 6pm Evensong
Evensong is service of words – words sung, prayed, read and preached. It is the traditional service for evening and is led by the Choir. It includes a sermon, often given by a visitor to the College, designed to promote thoughtful reflection on the Christian Faith and the issues that it raises. The service is followed by drinks in C2, where there will be a chance to meet the preacher.
---
Facebook
You can follow news of the Chapel and what goes on there via the Facebook page www.facebook.com/ChapelEmma