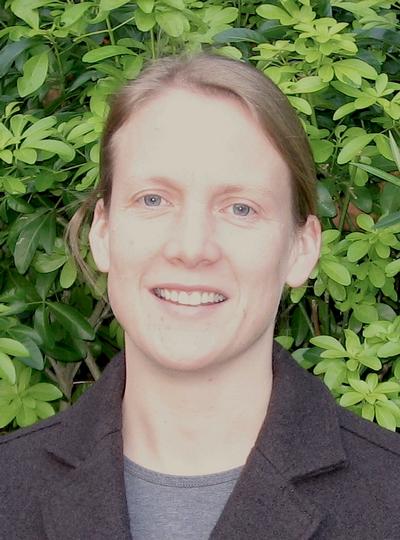 MA, DipArch, PhD.
Official Fellow; Member of the College Council; Tutor; Director of Studies in Archaeology
Senior Lecturer in Department of Archaeology and Anthropology
Biography
I grew up in Newcastle upon Tyne and began excavating at a Bronze Age site in Northumberland while I was still at primary school but, despite strong interests in Archaeology and Classics, I eventually decided to study Architecture at university. I have an undergraduate degree and Diploma in Architecture from Cambridge (Sidney Sussex College) and spent a couple of years working for an architectural practice in London before moving to Christ's College and the then Faculty of Oriental Studies for a PhD in Egyptology. I held a British Academy Postdoctoral Fellowship and a McDonald Institute Postdoctoral Research Fellowship in Cognitive Archaeology before taking up a University Lectureship in 2007. I maintain strong links with the North East and Cumbria and enjoy walking, reading, music and and various crafts, when time permits!
---
Research
My research focuses on architecture and the built environment and I have worked at a number of sites in Egypt, including Amarna, Karnak, Deir el-Bahari and Hierakonpolis. My current fieldwork is based at Sesebi in Northern Sudan where I codirect a project investigating an Egyptian colonial town constructed around 1352 BC by the Pharaoh Akhenaten. Our work has shown that the main focus of activity at the site was gold mining; as Akhenaten was probably Tutankhamun's father it is highly likely that gold from the site ended up in Tutankhamun's tomb, as well as fuelling Ancient Near Eastern networks of trade and gift exchange. Through excavation and scientific analyses we aim to shed light on the origins and lifestyles of those living and dying at the site: textual sources suggest that some of those working on Egyptian mining sites in the region may have come from as far afield as Syria. The site's temples also provide important evidence for significant political and religious changes during Akhenaten's reign, while excavation and study of the ceramics has shown that the site is around 200 years earlier than previously thought and attest to the complexity of interactions between Egyptians and Nubians at the site in the formative stages of the New Kingdom Egyptian empire.
---
Subject
---
Email
---