Thomas Shirley Hele (1881-1953)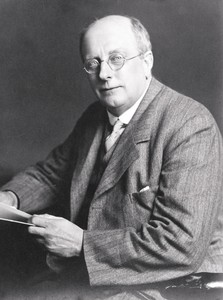 T. S. Hele, known within the College as "Timmy", graduated B.A. from Emmanuel in 1903. In 1911, when he had taken the M.D. degree, he returned to Emmanuel as a Fellow, to join college teaching with biochemical research under Sir Frederick Gowland Hopkins.
Hele served every College office except Dean, and was Master from 1935 to his retirement in 1951. He served in the First World War as a Captain of the Royal Army Medical Corps, fighting malaria in Macedonia. He was the last to live in Emmanuel House as Senior Tutor, and was known as a warm & hospitable host. During wartime he balanced the duties of both Master of the College and Vice-Chancellor in 1943-5.
He is remembered as an exceptional teacher of medical students and an effective college administrator, but still finding time for vacation hill-walking in the Lake District, and maintaining a lively interest in College history and antiquities.
---