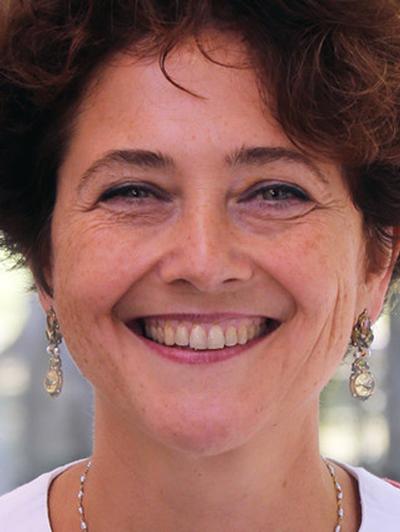 BA, PhD (Lond), FRS
Honorary Fellow
Director of the Genetics and Developmental Biology Unit, Institut Curie; Professor of Epigenetics and Cellular Memory, Collège de France; Director-General, European Molecular Biology Laboratory
Professor Heard is currently Director of the Genetics and Developmental Biology Unit at Institut Curie and holds the chair of Epigenetics and Cellular Memory at the Collège de France. Heard studied Natural Sciences at Emmanuel College, Cambridge University, before going on to complete a PhD in cancer research at the Imperial Cancer Research Fund in London. Since then she has worked at the Institut Pasteur (Paris), Cold Spring Harbor Laboratory (NY, USA) and the Institut Curie (Paris).
Heard's areas of research include epigenetics and developmental biology and she has expertise in chromosome and RNA biology. Her team focuses on the process of X-chromosome inactivation, which occurs when one of the two X chromosomes present in all the cells in a woman's body is silenced during development. Heard and her colleagues have shown that X-chromosome inactivation is highly dynamic during development and that it displays remarkable evolutionary diversity. Thanks to their work on the X chromosome, they also recently discovered a novel level of chromosome organisation: topologically associating domains (TADs), which are conserved units of chromosome folding and encompass gene regulatory landscapes.
Heard was made a Fellow of the Royal Society in 2013 in recognition for her ground-breaking discoveries in epigenetics. She was elected as Professor at the Collège de France in 2012. She is also a member of the European Molecular Biology Organisation (EMBO), a European Research Council (ERC) Advanced Investigator and has been honoured with awards including among others the Prix Jean Hamburger, the Grand Prix de la Fondation pour la Recherche Médicale and, most recently, the 2017 the European Society for Human Genetics Award.
---