Professor Christopher Hunter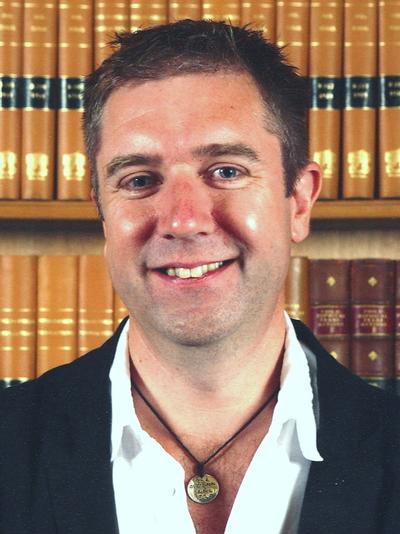 MA, PhD, Hon DSc (Ulster), FRS, HonMRIA
Official Fellow
Herchel Smith Professor of Organic Chemistry
Biography
I was born in Dunedin in New Zealand and lived in Nigeria before my parents settled in Ireland at the seaside town of Portstewart. Following an undergraduate degree in Natural Sciences at Churchill College, I stayed at the University of Cambridge for a PhD in the Chemistry Department. I then decided to revisit New Zealand and took a lectureship in bioorganic chemistry at the University of Otago. I moved to the University of Sheffield two years later, and after 23 years, I am now delighted to be returning to the University of Cambridge as the Herchel Smith Professor of Organic Chemistry. I am looking forward to joining a college with a strong tradition in Chemistry (Herchel Smith was an Emmanuel undergraduate) and contributing to the education of the next generation of Natural Scientists.
I have always been fascinated by the way molecules stick together to build complex assemblies – a liquid, the double helix, the membrane of an egg. The aim of my research is to develop tools that will reliably predict the properties of molecular ensembles based on the chemical structures of the components and their interactions. In the last century, chemists developed design rules for synthesis that have made it possible to create almost any molecular structure at will, and we have reaped the rewards in the form of new medicines, pigments and plastics. The next generation of technological advances will be based on the assembly of molecular building blocks into more complex architectures, and I aim to provide the scientific foundations for this field. Although this research is fundamental chemistry, there are many applications of the basic principles in molecular biology, materials science and the chemical industry.
Away from work, I like spending time with my family, cooking for friends, and when I get the chance I surf (waves not websites).
---
Research
Research details, publications and so forth are available on Professor Hunter's Department of Chemistry page
---
Email
---