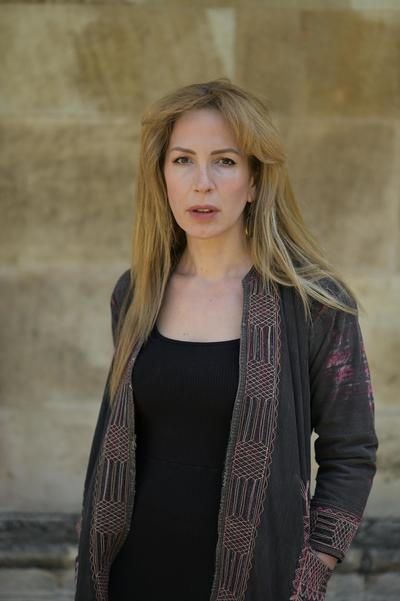 MA, PhD
Official Fellow
Professor in International Relations
Biography
Ayse Zarakol grew up in Istanbul, Turkey. She graduated from Middlebury College, Vermont, USA with a B.A. degree in Political Science and Classical Studies. She then attended the University of Wisconsin-Madison for postgraduate studies, and received her MA and PhD in Political Science. After graduation she worked as a tenure-track Assistant Professor in Politics at Washington & Lee University, Virginia. Prof Zarakol joined both the University of Cambridge and Emmanuel College in 2013.
[Her first name is pronounced as I-sheh]
---
Teaching Interests
Zarakol's teaching interests are primarily in International Relations, especially International Relations theories, and approaches rooted in global historical sociology, focusing especially problems relating to the evolution of modern states' system, including the theorisation of sovereignty and order. She is also interested in political and social theory, especially theories concerning relational and normative hierarchies in world politics, as well as East-West relations. Others subjects of interest are major political transformations, such as the rise and decline of great powers or international orders.
---
Research
Zarakol works on East-West relations in the international system, problems of modernity and sovereignty, rising and declining powers, and IR theory. She is the author of After Defeat: How the East Learned to Live with the West (Cambridge Studies in International Relations, Cambridge University Press, 2011), which deals with international stigmatization and the integration of defeated eastern powers (Turkey after WWI, Japan after WWII and Russia after the Cold War) into the modern international order. This book is also available in Turkish as Yenilgiden Sonra: Dogu Bati ile Yasamayi Nasil Ögrendi from Koç University Press (2012, 2019). Her research articles have appeared in journals such as International Organization, International Affairs, International Theory, International Studies Quarterly, European Journal of International Relations, Review of International Studies, Cooperation & Conflict and many others. She was the editor of (and a contributor to) the award winning Hierarchies in World Politics (Cambridge Studies in International Relations, Cambridge University Press, 2017), bringing together the best examples of IR scholarship on hierarchies. Zarakol's research has been recognised and funded by number of public and private institutions in the UK, US and Europe. Her latest book Before the West: The Rise and Fall of Eastern World Orders, which advances a new history of (Eur)asian international relations and rethinks the concepts of order, sovereignty and decline, was published by Cambridge University Press in 2022. It has won three different book awards.
Zarakol's research contributions have been recognised by a number of funding institutions and professional associations: she has held fellowships funded by the Council on Foreign Affairs (as IAF), CRASSH (University of Cambridge), the Norwegian Nobel Institute and the University of Copenhagen/ERC. At the moment Zarakol has a 2-year grant from the British Academy to study historical periods of global disorder.
Zarakol is an Associate Editor at International Organization (2022-7). She also sits on the editorial boards of the following journals: Review of International Studies, International Theory, International Relations, International Studies Review, Cambridge Review of International Affairs, Global Constitutionalism, Relaciones Internacionales and New Area Studies. Since 2010, she has been a member of the PONARS Eurasia international academic network which advances new policy approaches to research and security in Russia and Eurasia.
---
Subject
---
Links
---
Email
---