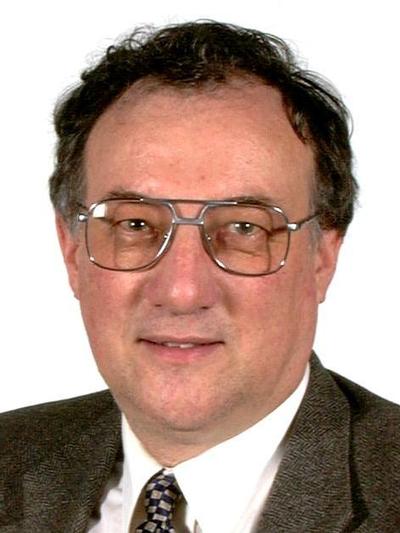 MA, PhD (Lond), MICE, MIStructE
Life Fellow
Emeritus Professor of Structural Engineering
Chris Burgoyne is Reader in Concrete Structures at the University Engineering Labs, and is Director of Studies in Engineering at Emmanuel College. He is a graduate of St. John's College, Cambridge and worked in industry before carrying out research at Imperial College in London. He taught at Imperial for 11 years, and returned to Cambridge, where he also took up a Fellowship at Emmanuel, in 1989. Chris teaches a specialist final-year module on prestressed concrete, and also a third year course on plasticity theory.
Chris's research interests relate to the use in structural engineering of novel materials, such as aramid and carbon fibres. These materials offer the engineer very high strength, resistance to corrosion, and light weight, but are more expensive than steel and have some creep properties that need to be taken into account in design. Other aspects of Chris's research relate to the application of advanced aspects of structural theory to design. This has led in recent years to studies of the way the shape of human and animal skeletons is controlled. These are highly optimised structures but the controlling mechanisms are not well-understood.
Further details of Chris's work at the Engineering Labs, including details of publications, can be found on his CUED web page.
No sportsman himself, Chris has in recent years found himself Senior Treasurer of both the CU Swimming and Water Polo Club, and also the CU Life-Saving Club. The imminent construction of the proposed CU Swimming Pool will see great changes in both clubs, and opportunities for swimmers at University, College and City level.
Chris also maintains a DoS web page for the Emma engineers.
---
Subject
---
Email
---