Mary-Ann — 'Emma enabled me to realise that I could cope with a heck of a lot'
We asked members to tell us about their time at Emma and the difference it has made in their careers and lives. You can read their stories below. We'll be updating this page frequently with new stories and we would love to hear from even more members. You can submit your own Emma enables story here.
Both disciplines of archaeology and anthropology are about human stories and the different ways we try to make a sense of the world and our place in it. I've always had that fascination and love being able to tell those stories and visit some amazing places.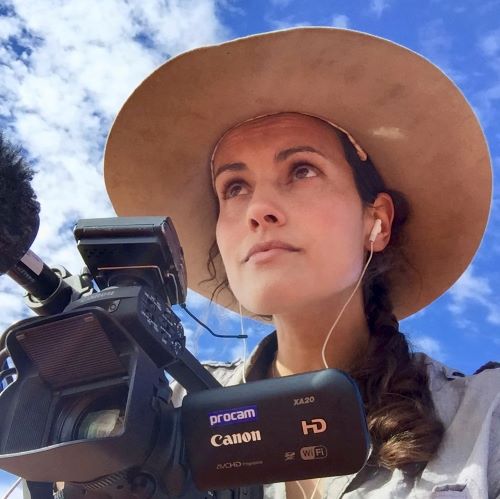 Emma enables... Mary-Ann, documentary maker & TV presenter
Even though I now present on TV, the Footlights Panto was my only performance while at Cambridge. I loved studying both archaeology and anthropology, though that degree is now a relic itself! I didn't turn up at Cambridge with money and I didn't leave Cambridge with money. I had to carve my own path.
After a stint as a 'plus-size' model, which wasn't as glamorous as it sounds, I started doing work experience as a researcher in documentary TV and then a BBC traineeship. I love public speaking, so I had a go at presenting and writing my own material. It took a lot of hard work, but finally I got an agent and made a programme with Neil Oliver. Then it all went quiet and I had to go work in a bar while I pitched documentaries. It takes courage to stick with it and to cope on a low wage before you get your break. The way Cambridge trains your brain is a vital skill – you learn to be flexible and how to prioritise.
Emma enabled me to realise that I could cope with a heck of a lot. It teaches you how to think for yourself, and how to get ready for opportunities that you don't even realise exist.
Mary-Ann Ochota (1999, Archaeology and Anthropology)