Enabling everyone in our undergraduate community to be at the heart of the college and access everything that Emma has to offer.
Read regular updates about our buildings & features on the materials used.
This video was originally produced as part of the virtual launch of Emma enables.
Directed by Ross Harrison. Sound editing by Upcycled Sounds. Drone filming by Skyhook. Additional visuals thanks to Emmanuel College Archives, Emmanuel College Library, Gilbert Ash and Stanton Williams.
A New Court of Accommodation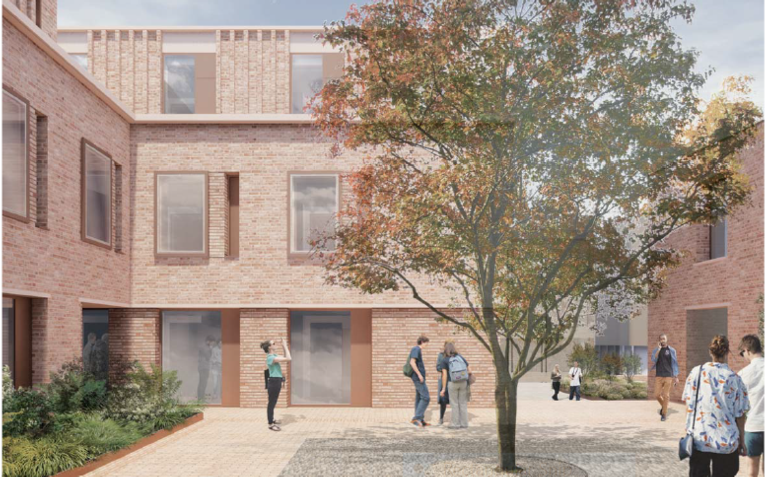 With 50 new rooms, all undergraduates will be able to live on our main site for three years. This will remove worries about integration and participation from those who are new to a community like ours. By living in the heart of Emma, all our undergraduates will be able to play a full part in Emmanuel's social and intellectual life, and access our support services – from IT to promoting wellbeing – quickly and easily. There will also be more rooms suitable for those with particular physical needs.
As a result, we can also substantially improve off-site accommodation for graduates, and provide those with young children with a convenient nursery for under-fives.
"Emmanuel offers something unique and special. It's a life-changing opportunity and one that should be available to people from all backgrounds. Not just in academic terms but also in spirit. 'Living in college' is vital to the experience of studying in Cambridge. I'm just glad that we have the chance to help that to happen for a few more people." (Anonymous donor)
The Emma Hub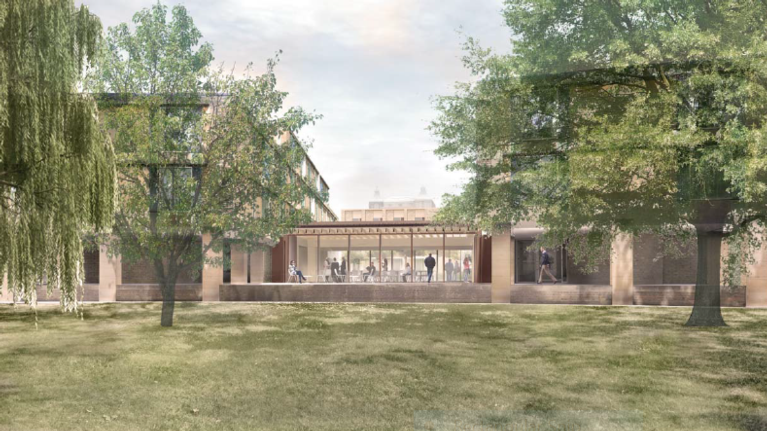 At the heart of our new development, in South Court, the Emma Hub will be an informal, communal and welcoming space for all, supporting new ways of living and working, at the heart of a series of new teaching, research and social spaces.
"The additional student rooms that will allow undergraduates to spend their entire time housed in college is, I think, a tremendous achievement, and a credit to Emma. Also, the new social facilities should help foster a communal spirit and exchange of ideas." (John, 1951)
Furness Lodge & Bar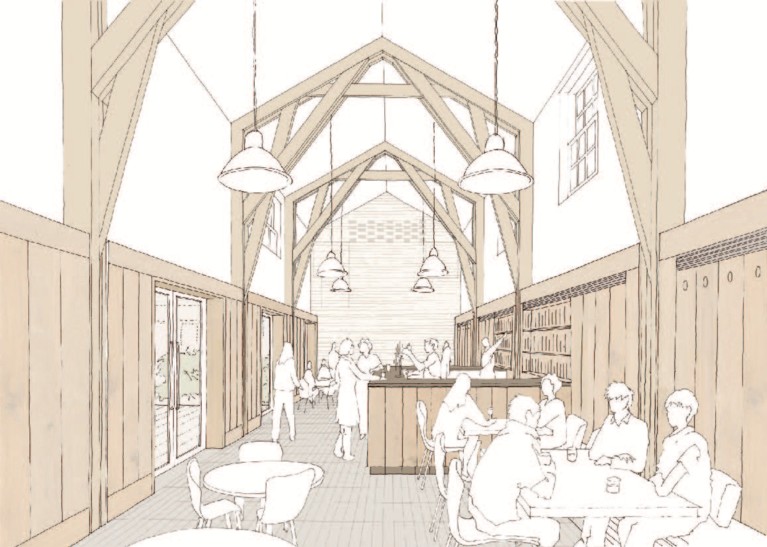 With the old bar becoming the Emma Hub, a new bar will be created in the extension to Furness Lodge. It will have three components: a traditional bar (a double height space, pictured above), a 'lounge bar', and an event space. All three can be used independently, or all together. It will be fully accessible, much more flexible, will be separate from residential accommodation thus lessening disturbance from noise, and will be the first time we've had a dedicated event space for parties. New music practice rooms will be provided above the 'lounge bar'.
Furness Lodge itself will be transformed into an Education Centre, with state-of-the-art teaching and seminar spaces, a new MCR and spaces for ECSU and the MCR.
Bringing beauty to every part of our college
Our plans will enable all to live and study in a place that reflects the openness, connectivity and community that create the spirit of Emma.
Sustainability
The project prioritises sustainability throughout its design, site set-up and construction.
Keep up with progress
See the fly-through video of our new site below and read regular up-to-date news on the progress of the building project.