Enabling every member of our community to flourish, for life.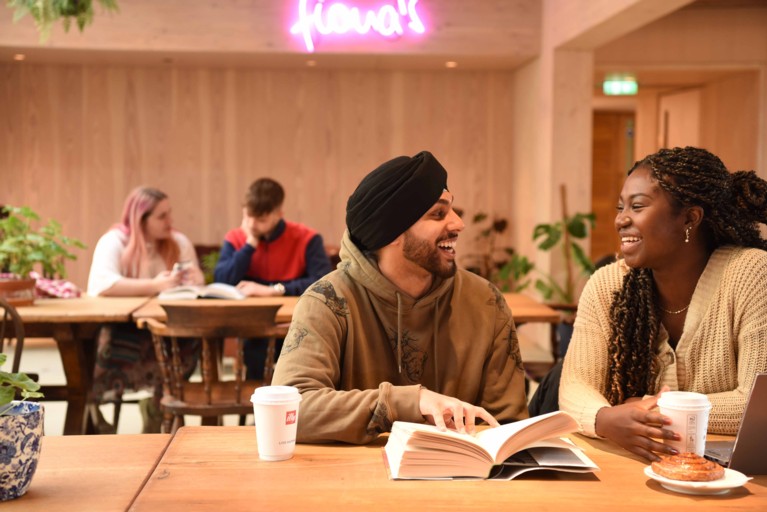 The motto of the Dominican friars who first established a place of learning on our grounds was contemplare et contemplate aliis tradere : 'to study and to hand on the fruits of study'. Following in their footsteps, we want to send Emma members out into the world, not only as academic achievers, but also able to use what they have learned here for the benefit of society. While our impressive academic record will always remain a focus for us, the space and facilities provided by our new site allow us to embrace and support the needs and potential of the whole person.
Emma experience will take the form of opportunities to equip every member of our community with the skills they will need to flourish, for life. Each opportunity will be distinctively Emma, taking advantage of our diverse, collegiate community and special surroundings.
Each will relate to one of three core areas:
The Workplace
flourishing in the modern workplace
Personal Health, Wealth and Wellbeing
physical, mental and financial personal care
Global Citizenship
understanding and making a positive impact on the world
---
Emma member Ele Gower (2011) discusses how her time at Emmanuel helped shape and direct her life and career. Ele is Commercial Manager at GreenPath, who support small-scale producers in Ethiopia to grow food in a climate-resilient, sustainable and organic way.
Through the Emma experience programme, students like Ele, will be helped to make a positive difference to society. As she says, educational institutions must provide students with the ability to tackle complex issues, and communities like Emma are important for giving students the springboard to do what they care about.
This video was originally produced as part of the virtual launch of Emma enables & was directed by Ross Harrison. Additional visuals thanks to GreenPath.
---
"I am very glad to support Emma students and am impressed by the ways they get involved in helping others. The Emma experience programme will encourage more students to undertake charitable works, and I expect all will benefit. I'm delighted to help with this." (Mike, 1964)
"I give for a particular reason. When I was at Emma, I had a tough time, partly because I was unprepared for making the most of the opportunities that were available, partly because I knew I wasn't doing the right course for me but wasn't convinced over what other path to take, and partly because I was from an inner city, disadvantaged background and there were always questions over money and my 'place'. But I had a lot of support - from Dr Barnes, Dr Spivey and many others - and I also received generous support from the College to help me tackle my financial issues. All of which meant, in the end, I was able to profit from the experience as much as I was able at the time. We were lucky, but I didn't see at the time that the phrase 'it takes a village to raise a child' applies equally to the university context. And Emma, like all the colleges at Cambridge, is uniquely placed to help students in all aspects of their lives, and to truly nurture them. So I give a very small amount back to help pass along the support, no matter how tangential that support may be." (Anonymous)
"Emmanuel supported me at a formative stage of my life. I have donated to underwrite the next generation of students who, just like me 30 years ago, still need investment and support to tackle today's quite different challenges." (John, 1989)