Your donations have enabled us to launch the Emma experience programme, a new programme of opportunities designed to help every member of our community flourish, for life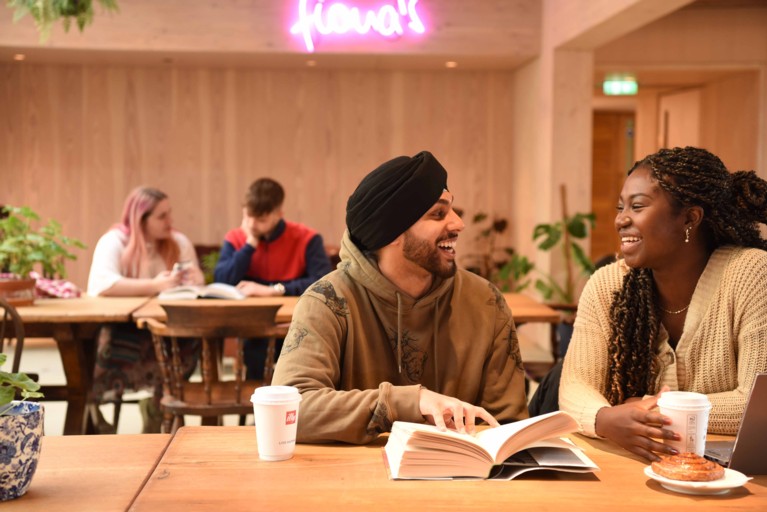 Our impressive academic record will always remain a focus for us at Emma. But the space and facilities provided by our new site have allowed us to design and launch a programme of opportunities that embrace and support the needs and potential of the whole person. Through the Emma experience programme, we aim to send Emma members out into the world not only as academic achievers, but also able to use what they have learned here for the benefit of society.
The programme will help our members:
develop key academic, professional, and life skills;

improve their understanding about their health and wellbeing;

become engaged citizens, supporting and encouraging them to make a positive impact on the world and live a purposeful and successful life.
The Emma community will have access to talks, workshops, careers and mentoring sessions, skills-based courses, masterclasses and much more.
In its pilot year, the programme has already delivered a range of exciting opportunities, from 'Scriptoriums' (weekly co-writing sessions) to group fitness training, to a session on the rewards of volunteering. And there's much more to come on the horizon. You can explore the Emma experience website for yourself to see how the programme has been shaping up.
All of this has been made possible thanks only to the kind and generous support of many donors.
MAKE A GIFT TO SUPPORT THE EMMA EXPERIENCE PROGRAMME
---
Emma member Ele Gower (2011) discusses how her time at Emmanuel helped shape and direct her life and career. Ele is Commercial Manager at GreenPath, who support small-scale producers in Ethiopia to grow food in a climate-resilient, sustainable and organic way.
Through the Emma experience programme, students like Ele will be helped to make a positive difference to society. As she says, educational institutions must provide students with the ability to tackle complex issues, and communities like Emma are important for giving students the springboard to do what they care about.
This video was originally produced as part of the virtual launch of Emma enables & was directed by Ross Harrison. Additional visuals thanks to GreenPath.
---
"I am very glad to support Emma students and am impressed by the ways they get involved in helping others. The Emma experience programme will encourage more students to undertake charitable works, and I expect all will benefit. I'm delighted to help with this." (Mike, 1964)
"Emmanuel supported me at a formative stage of my life. I have donated to underwrite the next generation of students who, just like me 30 years ago, still need investment and support to tackle today's quite different challenges." (John, 1989)