4 May 2021

These pictures from the Archives show the interiors of Raymond Pelly's set in the Westmorland Building. They are on the 1st floor of the '3rd' staircase, but we can't be sure which one that was, as this was before staircase letters were assigned!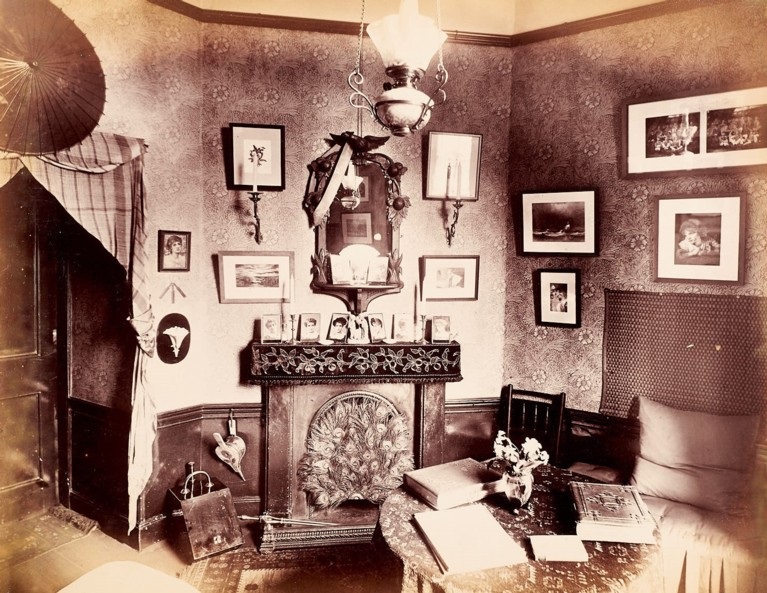 One image (above) shows Raymond's outer room, the other shows one of the two inner rooms. He matriculated in 1883, so the photos must have been taken between 1883 and 1886. Typical furnishings of the day, lots of knick–knacks, photos and sentimental paintings.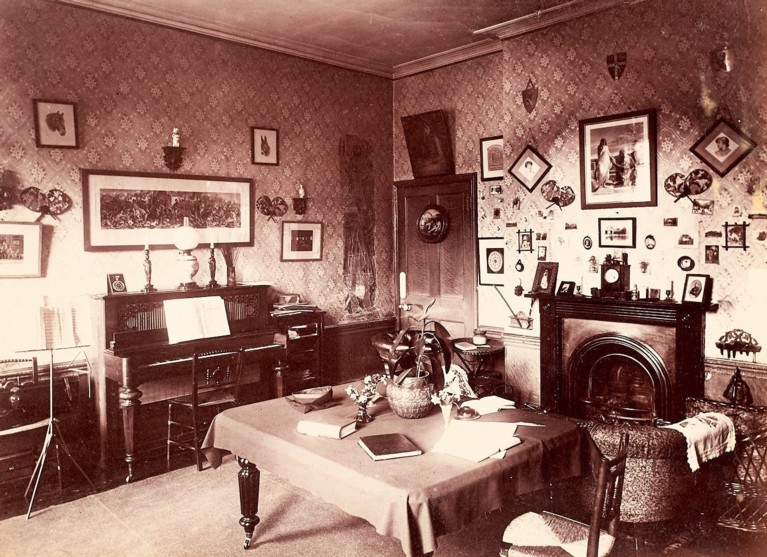 These images are taken from a photo album loaned to Emmanuel College by Professor Sir Timothy Gowers, via his wife, Dr Julie Barrau (of Emma). Sir Timothy is Raymond Pelly's great–great grandson.
Back to All Blog Posts