16 March 2023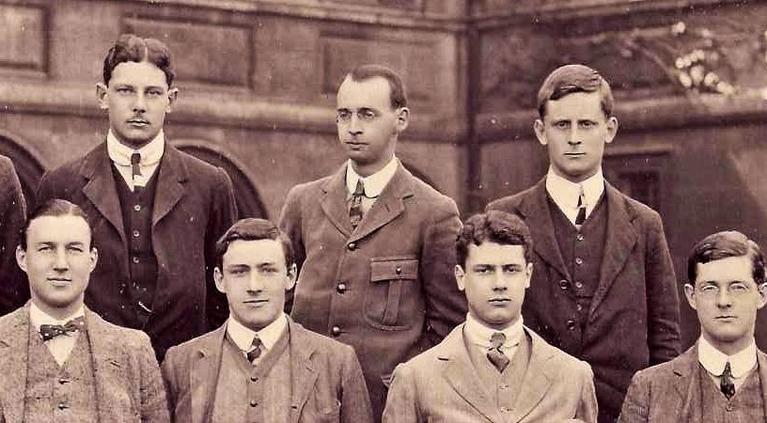 A new drama series about Lady Jane Grey, the Nine-Days Queen, is promised for later this year. Comedic in tone, it stretches truth to the point of allowing Jane to retain both her head and the throne. Previous dramatisations of her tragic story have not gone this far, although most have certainly had a relaxed attitude towards historical veracity. An early cinematic portrayal was Tudor Rose, a Gainsborough Pictures production of 1936. It boasted a stellar cast and featured a winsome performance from teenage starlet Nova Pilbeam, who made a valiant attempt to inhabit the 1550s, although her coiffure clung determinedly to the 1930s. The name 'Miles Malleson' appears twice in the film's opening credits: firstly, for contributing the 'Dialogue', and secondly, as a member of the cast.
With a running time of only 75 minutes, Tudor Rose romps along at a cracking pace and proved popular with audiences. Graham Greene, however, reviewing it in The Spectator, declared that he had 'seldom listened to more inchoate rubbish', and considered the film's inaccuracies and cheap sentiment to embody a 'Dark Age of scholarship and civilization'. Ouch! It is true that Malleson, faced with the task of compressing six years of history into a screen period of about six months, had been obliged to supply a good deal of stilted expository dialogue, which nevertheless failed to provide an entirely coherent narrative. The most entertaining scenes, perhaps not surprisingly, involve Malleson's own character, the Duke of Suffolk (Jane's father), here presented as a bumbling nonentity stoically enduring his snooty wife's put-downs.
William Miles Malleson was a member of Emmanuel College. He was admitted in 1908 and graduated three years later, having read Music and Part I History. An active member of the college's Debating, Historical and Mildmay societies, he also sang with the Emmanuel Quartett, who performed with 'great success' his own composition, Why so Pale, at the Musical Society's Lent Term concert in 1909 (an event marred by 'the rowdiness of a very small portion of an otherwise appreciative audience'). Emmanuel did not have its own dramatic society at that time, but Malleson regularly participated in Cambridge University theatricals, making quite a name for himself.
During his final year, Malleson wrote a short sketch entitled A Curtain Raiser in One Act for Two Men and a Voice, which he read to the Mildmay Club in October 1910. A melodramatic parable involving two aitch-dropping criminals, one of them bent on murderous revenge (the off-stage 'Voice' is that of the woman they both love), the playlet was printed in the 1910-11 college Magazine. Malleson must have had hopes of its being performed, as he supplied copious stage directions, but there seems to be no record of its being put on, at least not in college.
Miles Malleson's signature (middle left) on Mildmay Club dinner menu, 1953
After graduating, Miles Malleson embarked on a highly successful acting career. Indeed, his lengthy list of film credits has been described as reading 'like a history of British cinema in the first half of the 20th century'. Not possessing a physiognomy that met the requirements of a leading man, he specialised in playing supporting and character roles, particularly comic ones. He also penned many original and adapted screenplays, so Greene's coruscating review of Tudor Rose clearly did not crush his spirits permanently. Malleson kept in touch with Emmanuel (one of his sons came here) and paid a return visit in February 1953, when he was 'delighted' to be guest of honour at the Mildmay Club's annual dinner. He gave an address on the theme of 'Truth', and afterwards related some amusing anecdotes about Dame Edith Evans.
Amanda Goode, College Archivist
Back to All Blog Posts