17 May 2022

As the season progresses into May, there has still not been much sign of rain. This seems to be the normal pattern now for the early and mid–spring weather. We have persisted with the Paddock repair which is still going well, with the gardeners able to give it a light cut. It could do with a week or so with some rainfall!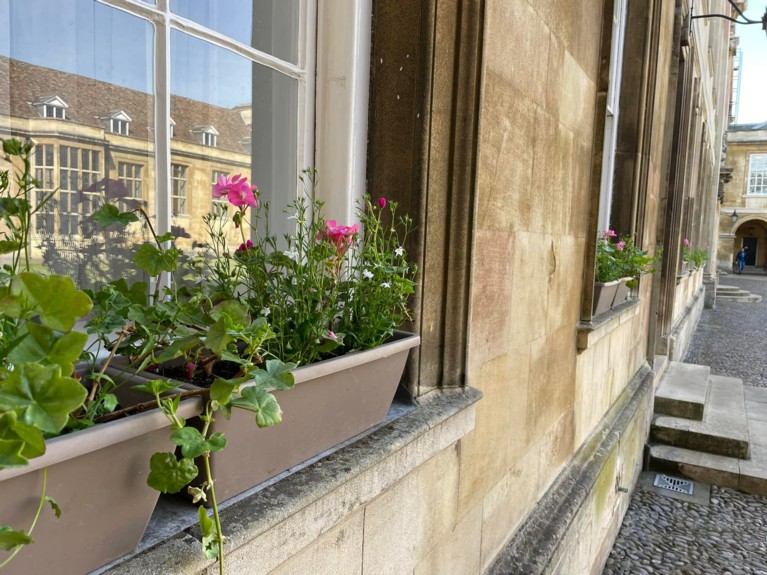 This month we have been busily preparing the windowboxes to return to Front Court, having taken cuttings from last year, and growing them on in our glasshouse. This is a way we can work sustainably, without the need to purchase many plants and reduce the carbon footprint from the air miles.
We have been trialing a new peat–free compost this year, to commit to our department's reduction in peat compost to preserve the peat bogs. Peat bogs store carbon, so it's an important environmental factor to reduce our peat use within College.
The greenhouse has been full, but now is the time to plant out the plants grown in the greenhouse. It is great to have the facilities to grow our own plants, which will be planted across the College. Summer bedding will be planted in Front Court, to fit in with the windowboxes and New Court, along with Front Slips, which will benefit from some additional planting.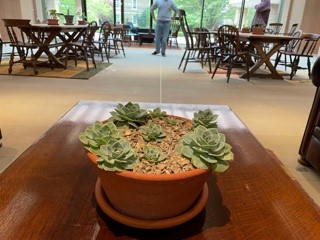 The new Social Hub—Fiona's—is now open, and the garden department supplied some plants from the greenhouse, along with some additional plants to be purchased for the future. This should make the interior feel altogether a calm space to study or meet.
We have been in discussions to use the café's coffee grinds for part of the garden department's compost programme, using a product that is beneficial to the gardens, whilst being an otherwise wasted product.
The biggest news from the garden department, though, is to congratulate one of the garden team, Jonathan Strauss.
If you had been following his progress, then you will know that Jon reached the Grand Final of the 'Young Horticulturist of the Year' Competition. The Grand Final was held on 7 May at the University of Warwick, and comprised of Jon, plus seven other regional winners. The competition tests the horticultural knowledge through a series of plant idents, directed questions and buzzer rounds.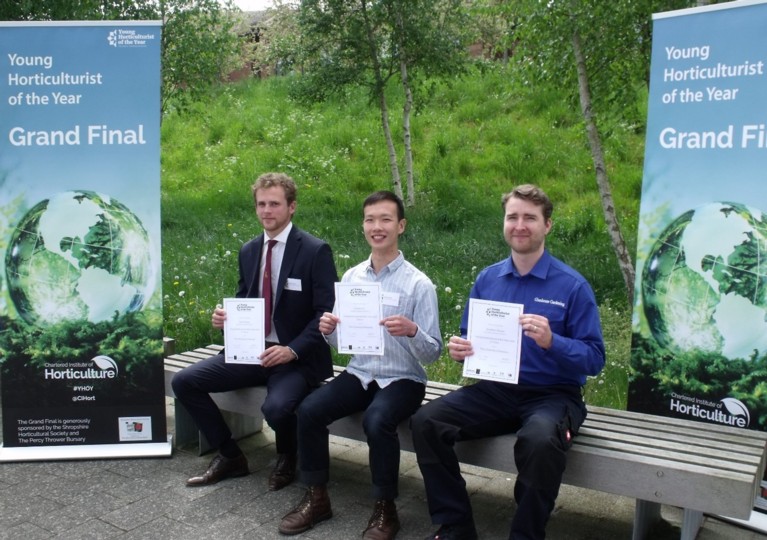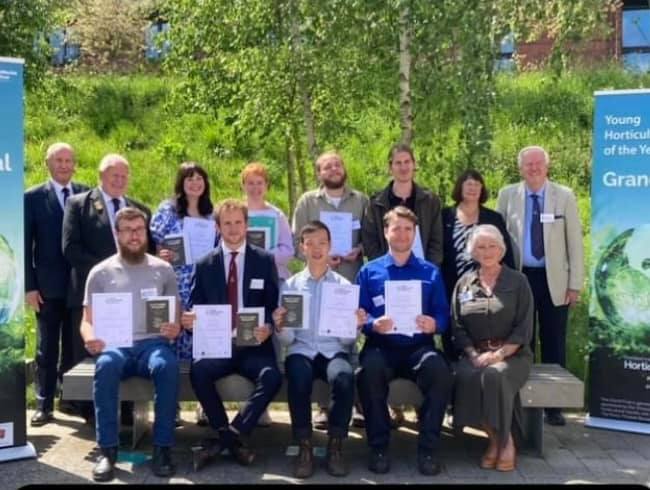 Jonathan placed third place overall, narrowly missing out on second spot. The eventual winner was Charles Shi, an employee at RHS Kew Gardens. I am very proud of Jonathan, who did extremely well, and represented himself & Emmanuel College with extreme decorum and bravery. The other contestants were from all across the UK, so for Jon to get a podium finish is an incredible achievement. Those eligible from the garden department will have another go at the competition next year, and who knows, maybe a step further next time!
Brendon Sims (Head Gardener)
Back to All Blog Posts