22 March 2022

After two years of cancelled events, a team of 18 students have been working since the summertime to put on Emmanuel's annual May Week event. After the challenge of keeping our lips sealed for what seemed like months on end, despite lots of nagging from friends and Porters alike, the time finally came to reveal our theme earlier this term.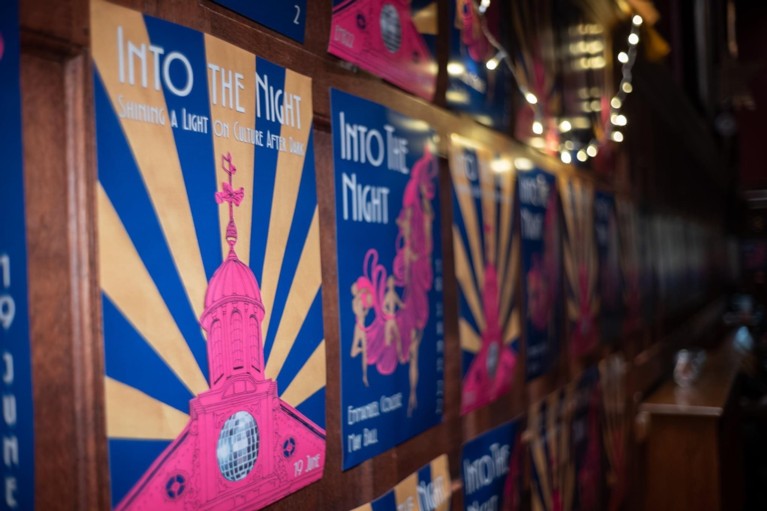 We dressed up the Old Library in star garlands, feathers and posters tactfully covered with bin bags before showing our launch video that announced the theme for this year's Ball—Into the Night: Shining a Light on Culture After Dark.
With the help of the 20 dedicated members of our decor subcommittee, on the 19 June 2022, the whole College will be transformed into a nocturnal wonderland showcasing some of history's most iconic night clubs, cafés, and cabarets. Our Ball guests will find themselves transported all over the world from Paris' Moulin Rouge to Mexico City's Café de Nadié, the birthplace of the Stridentist art movement. But perhaps most exciting of all, the temporary Bar (read portacabin) fondly known as the 'Master's Arms' will become an Irish pub for the night. Emma's very own Cam Millar (2020) has also built a new bridge for the pond on Paddock to continue the tradition of the iconic bridge photo, an Emma May Ball staple.
The existence of Cambridge—wide schemes such as Access—A—Ball and Sustain—A—Ball have been helpful in our work to ensure that this year's event is as accessible and sustainable as possible, facilitating resource sharing and pitching accessibility & sustainability goals for the Ball. The more of these we complete, such as replacing ruminant meats with more environmentally conscious options, the more we are in with a chance of receiving a gold or even platinum accreditation! This year has also seen the introduction of an extended bursary scheme for both part– and full–time Emmanuel students on a bursary, another exciting step to further accessibility.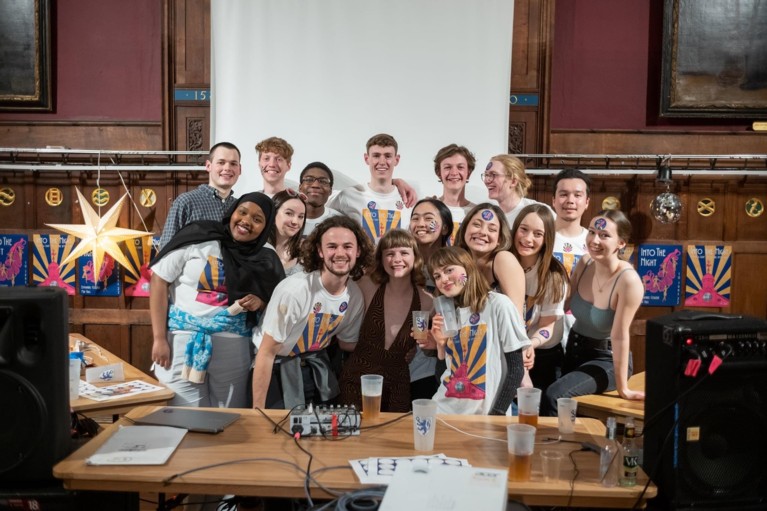 Now tickets have sold out (in no fewer than a record–breaking four days!) and the Easter vacation is fast approaching, planning is picking up pace. Contracts are being signed from sweet treats to mini golf, site walks are taking place with security & production companies, and student workers are being interviewed. It is certainly shaping up to be a night to remember and we hope some of you will be there to celebrate it with us!
Alex Bispham & Philippa Kirby
Back to All Blog Posts