2 December 2021

When I was at Emmanuel, the Soviet Union occupied Afghanistan. Studying Russian in the Cold War, when the country where it was spoken was so closed, was perhaps a bit odd.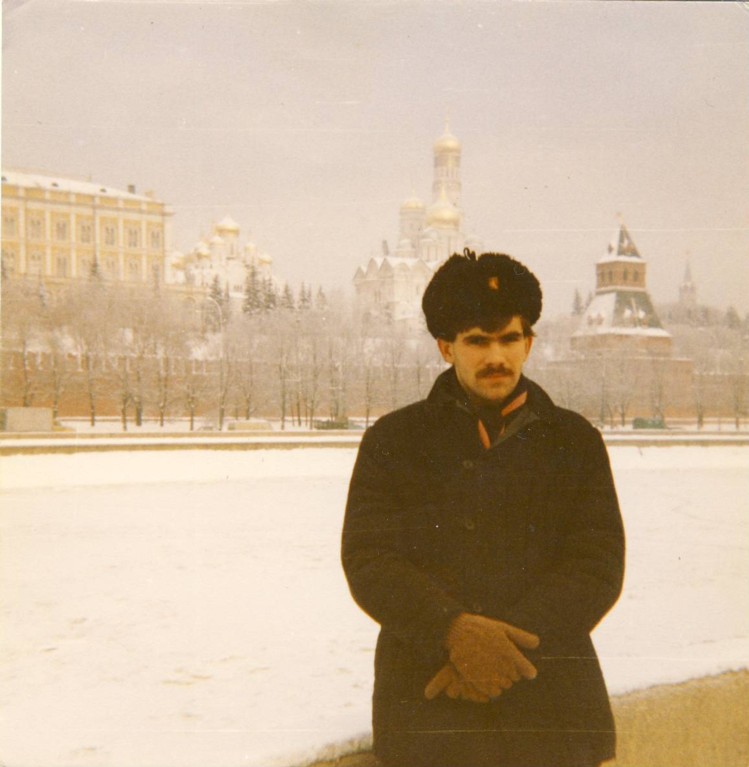 Cambridge itself felt odd, struggling between clinging to tradition and embracing modernity, and far from sheltered from the impact of Thatcherism. That was partly why I applied for a British Council scholarship to study in the Soviet Union, in 'the real Russia': the regional city of Voronezh [L: Michael in Moscow, 1960].
I didn't know that I'd end up spending almost half my adult life in the former Soviet Union, and repay my scholarship by working for the British Council for thirty–five years, with both my first, and my final, postings in Moscow. I didn't know that I'd witness the biggest country in the world fall apart, and first one, then two, then three revolutions in Ukraine, and have the constant sense of participating in history.
I didn't know that Vladimir Putin, whom I sent on a familiarisation visit to the UK with his then boss, the first elected Mayor of St Petersburg, would end up as President (after he'd helped me set up the British Council in St Petersburg). I didn't know that after Cambridge I'd never return to England, avoiding London my entire career, but doing a posting in my home city of Edinburgh, when devolution was creating new opportunities for Scotland to connect with other countries. I didn't know that I'd spend a quarter of my adult life in Germany and Austria, speaking the other language I studied at Cambridge, and that Berlin would become my second home city. In Vienna, I oversaw the British Council's operations in South East Europe, then moved to Istanbul, where I led our work in sixteen countries, which collectively we called Wider Europe.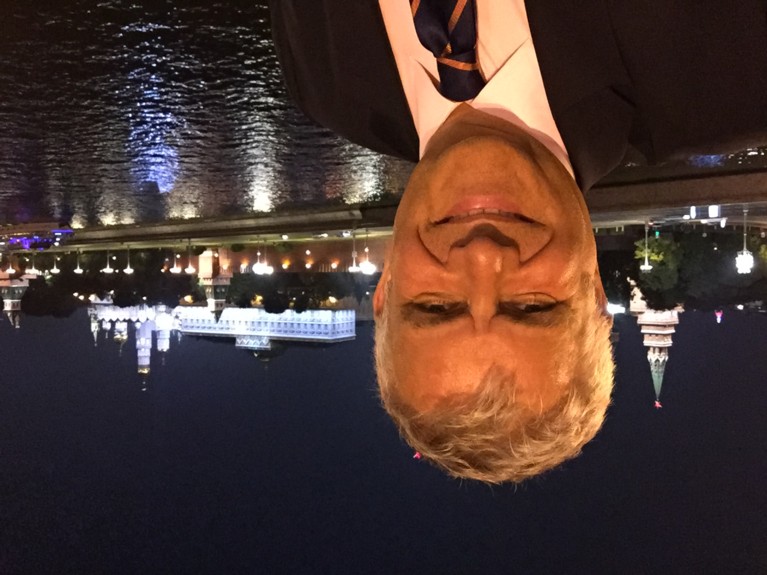 I always wanted to return to Russia. Over the last five years, the worse the political relationship with the UK, the more important cultural and education relationships became. The most memorable week of my entire career was spent travelling Russia with Sir Ian McKellen, talking about Shakespeare, but also about equality, in cinemas packed with young Russians [R: Michael in Moscow, 2019].
Last time I was in Cambridge was for a gathering of UK alumni of Voronezh State University, including the Masters of two colleges. Cambridge today feels a far happier place, so much more at ease with diversity. What I value now about Emmanuel, less from my studies, more from the overall experience (I remember in particular theological debates in the Dean's rooms after Chapel), was the opportunity to engage with other people's views and to form my own—it stood me in good stead in Voronezh, and has continued to do so ever since.
Back to All Blog Posts