20 April 2021

Lindsay Lovell (1999) has written this week's blog, giving us a fascinating insight into her life after Emma, and her career in speech and language therapy. Lindsay studied Linguistics at Emmanuel, and is now the Clinical Service Lead at the National Centre for Airway Reconstruction.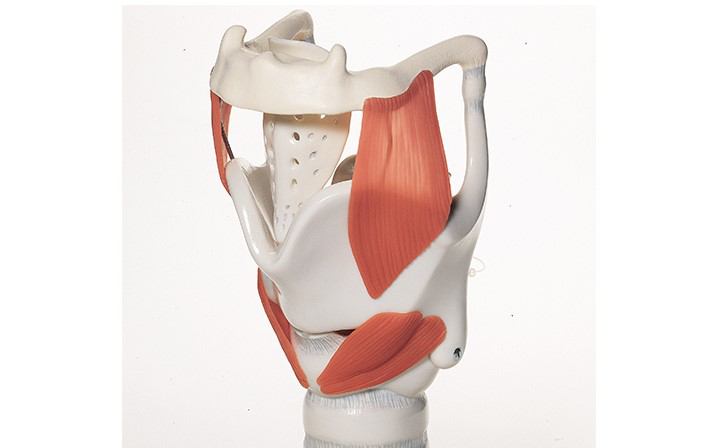 After graduating in Linguistics from Emma in 2003, I was lured to the bright lights of London and dabbled in various jobs. It wasn't until a few years later that I started to consider Speech and Language Therapy as a career option, after hearing how certain people were struggling to access it, for example, after having a stroke. My only (very inauspicious!) brush with speech therapy had been whilst studying at Emma, and being asked to write an essay on how phonetics could be utilised in speech and language therapy—I received a fail and was told to re–write it.
Nevertheless, after racing through the 2–year postgraduate training, I embarked on a career which opened up so many avenues that I never thought possible when I started. Most people bring to mind lisps or stammering when thinking of speech therapists, or the perennial question 'Can you help me change my accent?!' But speech and language therapists are so much more than that. In paediatrics, they will be involved in speech and language delay, cleft palate, learning disabilities, neo–natal feeding, autism, to name just a few. Working with adults, most speech therapists should actually be called 'swallowing therapists' as the majority of the work tends to be around ensuring safe eating and drinking following a disruption to the swallowing mechanism, as a result of stroke, neuro–degenerative disorders, head and neck cancer, prolonged ICU admission, dementia and many other acquired diseases. Wherever they work, speech and language therapists are always strong advocates for the patients in their care, fighting for those who may not have a voice (figuratively and literally). Speech therapy very quickly becomes a passion and it is rare that you will find a speech therapist who doesn't love what they do.
My career has brought me to the Clinical Service Lead role at the National Centre for Airway Reconstruction at Charing Cross Hospital. This is the only centre of its kind in the UK where highly specialist ENT surgeons carry out reconstructive surgery on patients with airway stenosis (a narrowing in the pharynx, larynx or trachea). The speech therapists play a key role in this multidisciplinary team, as most patients will experience difficulties with their swallowing or voice, and the surgeons and speech therapists often need to achieve a fine balancing act between a patient's breathing, voice and swallowing, that will ultimately provide them with the best possible quality of life.
COVID–19 has changed everyone's lives in the past year, and speech therapists have been on the front line in ICUs up and down the country, providing their skills and expertise alongside other allied health professionals, doctors and nurses, to give people the best possible chance of a good long–term recovery. Whilst this has been another huge learning curve, it has reinforced why I love my work so much—just as at Emma, where a thirst for knowledge was so expertly encouraged, I still manage to learn something new from my patients, every single day.
Back to All Blog Posts