1 September 2020

This week's blog is the first of several devoted to great women illustrators. The splendid copy of A Selection of Hexandrian Plants, by Mrs Edward Bury (1834) in Emmanuel's Graham Watson Collection is the work of a remarkable woman botanical artist and one of the greatest flower books of the nineteenth century.
Priscilla Bury, née Falkner (1799-1872), was the daughter of a wealthy Liverpool trader and his wife, herself the daughter of another wealthy Liverpool merchant and shipowner. Priscilla grew up sketching the plants raised in the hothouse of her family home at Fairfield, near Liverpool. In the 1820s she was drawing the flowers of the lily family that were blooming in the Liverpool Botanical Garden. The notes to her book record what must have been the exciting sense of occasion when some of these plants from Brazil and Australia first opened their exotic blooms in Liverpool. For Hexandrian Plants, fifty-one plates appeared in ten fascicles between 1831 and 1834, produced for some eighty subscribers (mostly from Liverpool and nearby), and dedicated to the young Princess Victoria. Not a large number of subscribers, but it still meant (80 x 51) the production of 4080 plates. These are fine-grained aquatints, partly printed in colour and then retouched by hand. It seems likely that each plate would be pulled and coloured by the celebrated contemporary engraver, Robert Havell, or under his supervision. The collaboration between Priscilla Bury and Robert Havell was evidently a cordial one, for they share equal prominence on the title-page ('From Drawings by Mrs Edward Bury, Liverpool, Engraved by R. Havell'), although it is Havell who signs the dedication. In her Preface Mrs Bury politely recognizes how 'the labours of the pencil have been skilfully seconded by the Engraver', although one can wonder about that 'seconded'. Of her illustrations she writes 'an endeavour to preserve some memorial of the brilliant and fugitive beauties of a particularly splendid and elegant tribe of plants first gave rise to the work', and she has certainly succeeded in creating an astonishing memorial. The accompanying text, if it is by her, seems less confident and more defensive: she pleads ignorance, noting that 'any attempt at lengthened technical descriptions is purposely avoided … she has merely aimed at writing common sense in plain English … truth does not require hard words'.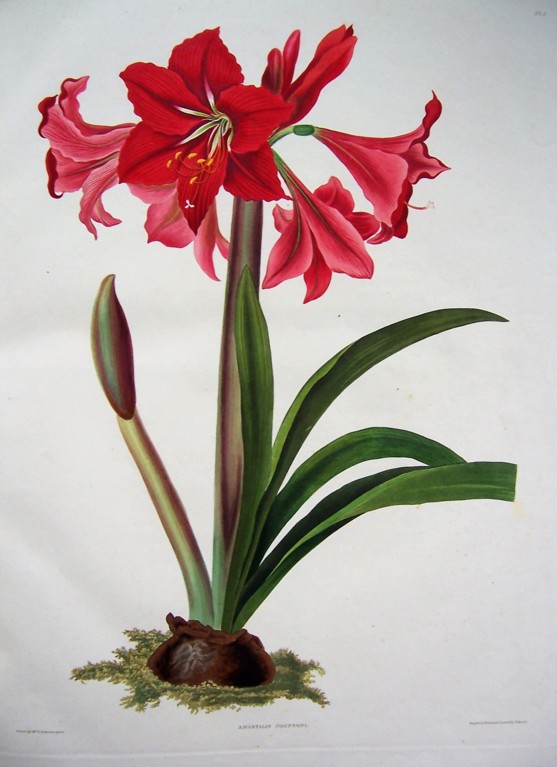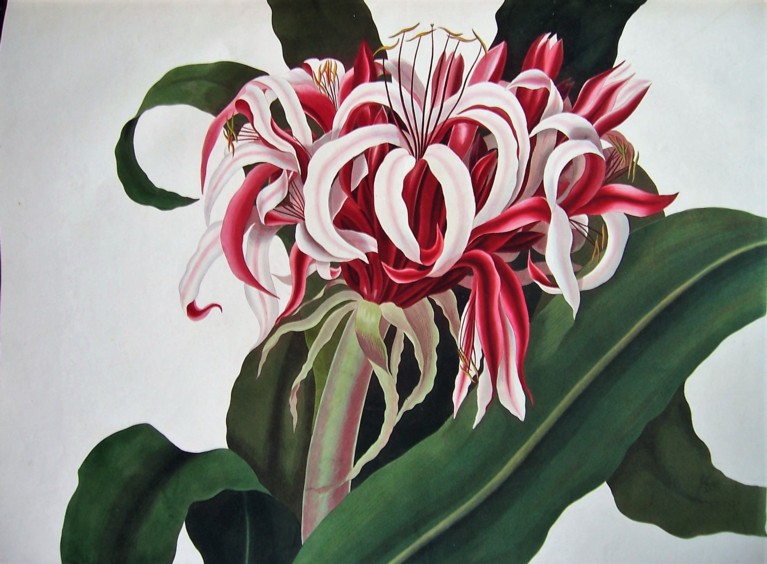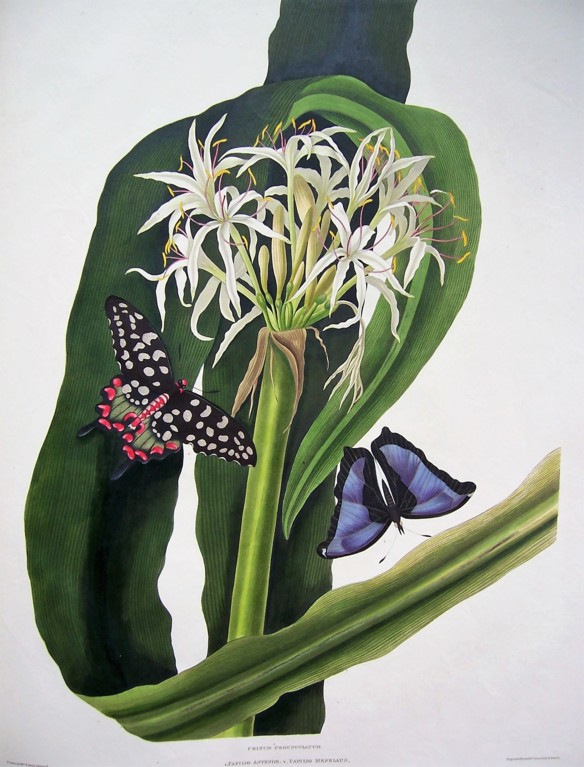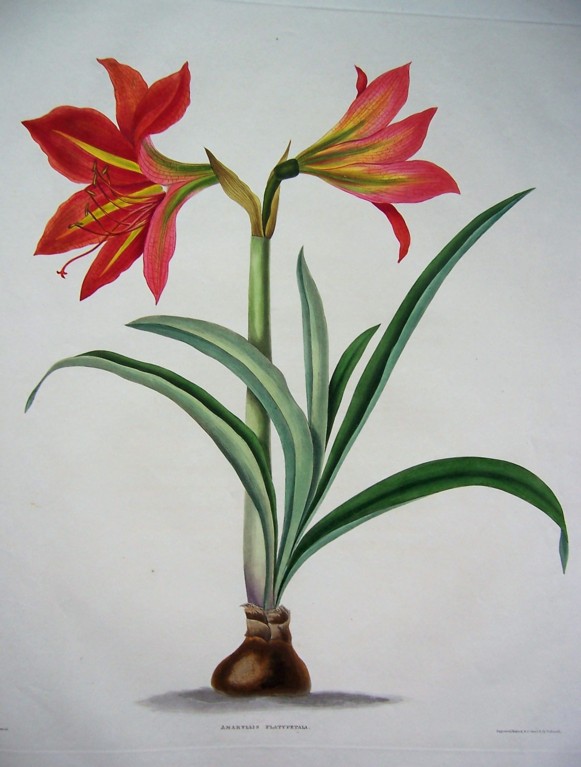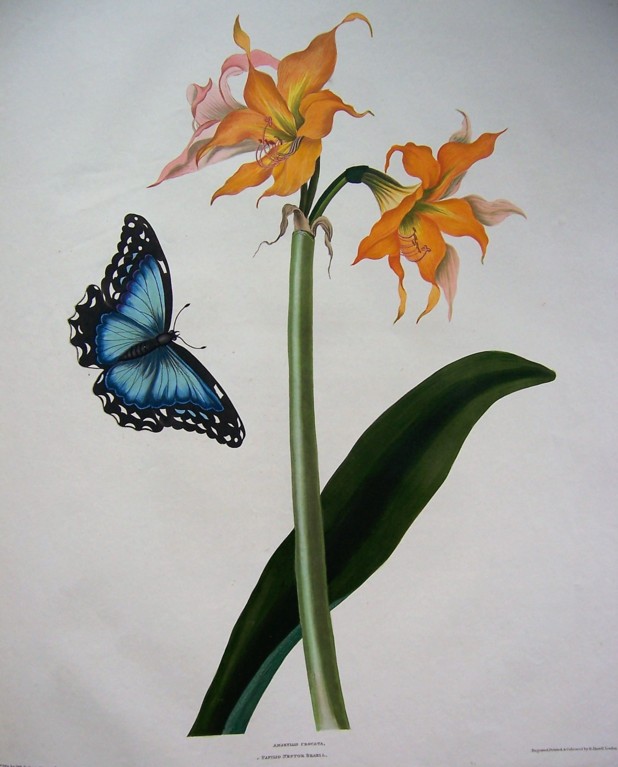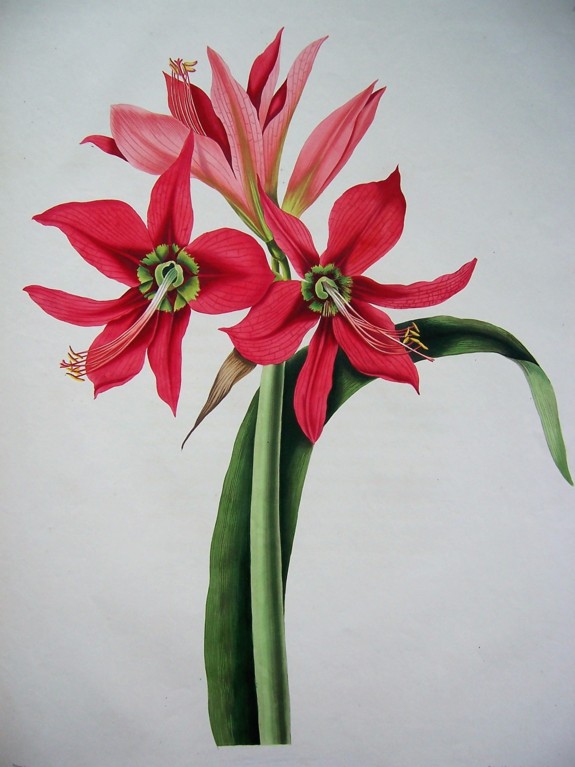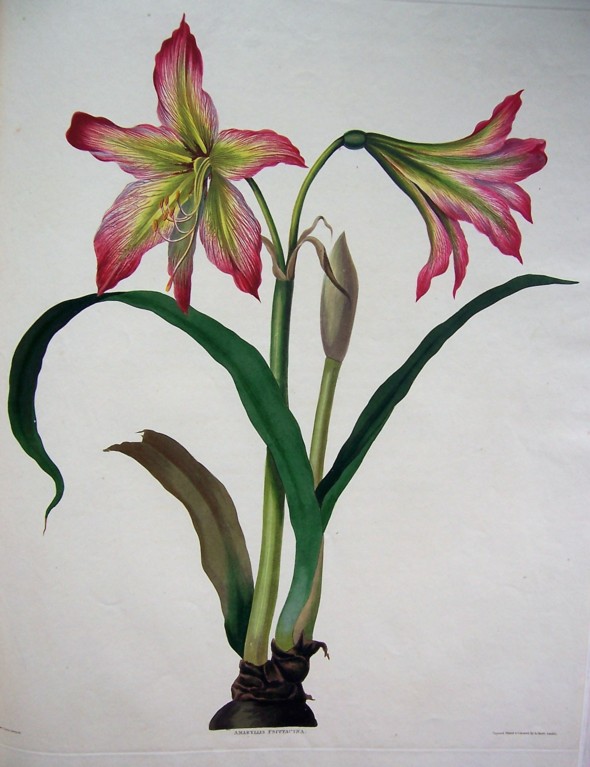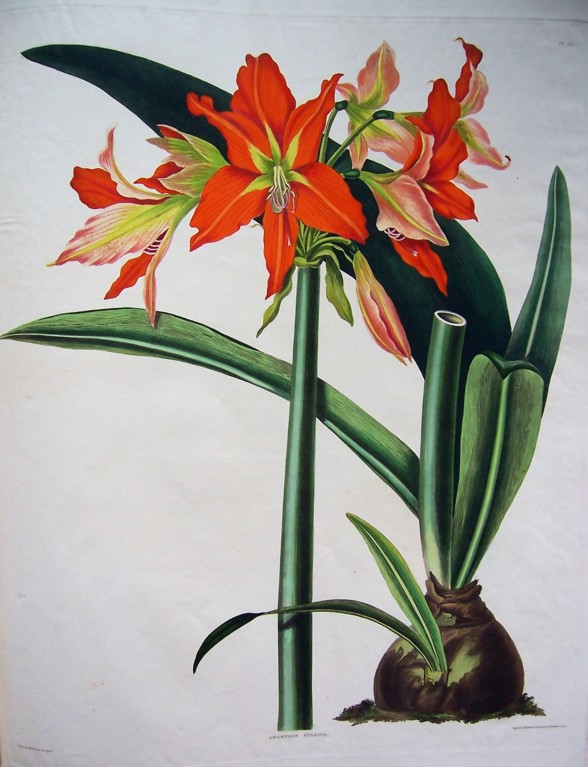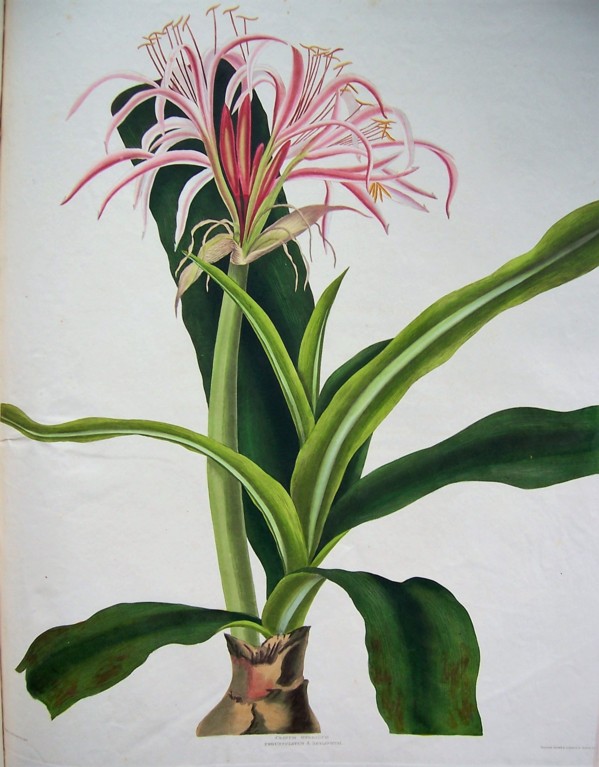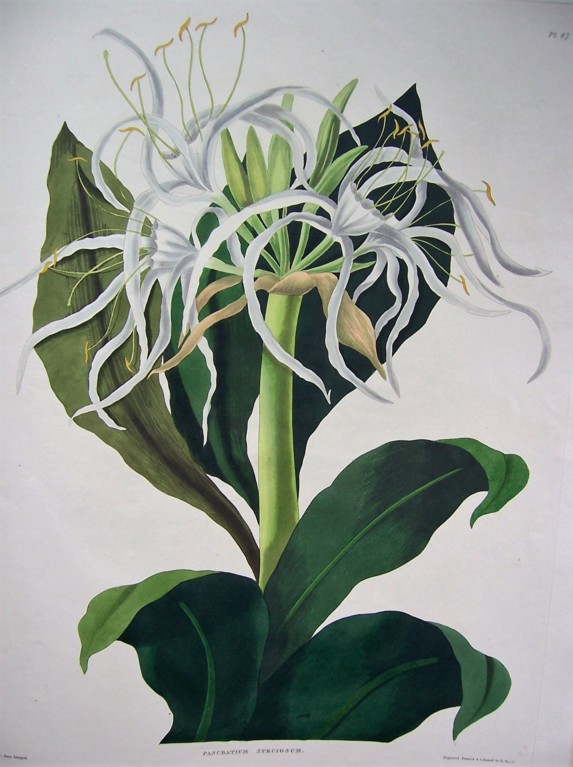 In 1830 Priscilla Falkner married a railway engineer, Edward Bury (1794-1858). His life's work very much lay behind the pioneering railways whose literature featured in our last blog. Bury supplied many of the first engines used on the Liverpool and Manchester and London and Birmingham Railways, and was responsible for the locomotive department of the London and Birmingham Railway from its opening in 1838. His important paper on locomotive engines (1840) was of significance in the history of locomotive traction, and for his innovations he was elected a Fellow of the Royal Society in 1844. Priscilla Falkner's marriage to a wealthy man meant that she could afford the best in the engraving of her work, and she continued to publish botanical illustrations. Her original sketches for Hexandrian Plants are now at Dumbarton Oaks in Washington DC.
Barry Windeatt (Keeper of Rare Books)
Images by Helen Carron (College Librarian)
Back to All Blog Posts