Blog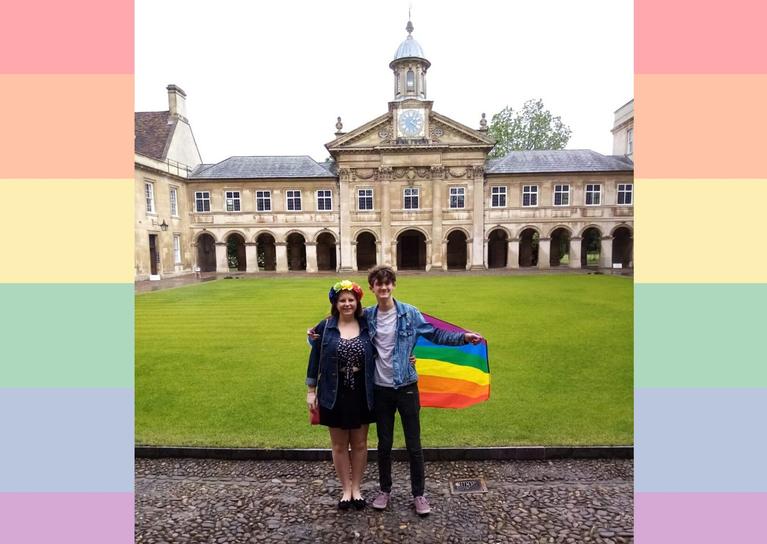 Happy Pride Month everyone! As ECSU LGBT+ officer, one of my favourite memories from first year was being able to attend the first ever Cambridge Pride celebration on Jesus Green with other members of Emmanuel College. It was my first time at a pride parade, and it was so nice to see students and locals from across the city coming together to celebrate being open and proud of our identities.
Sadly, this year because of COVID-19 most pride parades have been cancelled, but we're still finding ways to keep in touch! We students will be having an drop-in zoom call before the end of the month to celebrate pride together, and I've been keeping in touch with many of my LGBT+ friends through video calls and social media, and even making new ones through a CUSU LGBT+ pen pal scheme.
Although it would have been nice to celebrate in the streets and parks of Cambridge once again, lockdown has been an important reminder that being LGBT+ brings a sense of community that remains just as strong even when I'm far apart from my friends. It's also allowed me to keep in mind that pride isn't just a public thing, but it's also about self-love, and about gradually learning to be confident and happy with who we are as queer people, whether we're alone, with friends, with family, or anywhere in between. I hope any LGBT+ alumni have had a lovely month!
Louis
Back to All Blog Posts