Meetings
The College has a variety of rooms and flexible spaces, able to accommodate all sizes of conferences & meetings.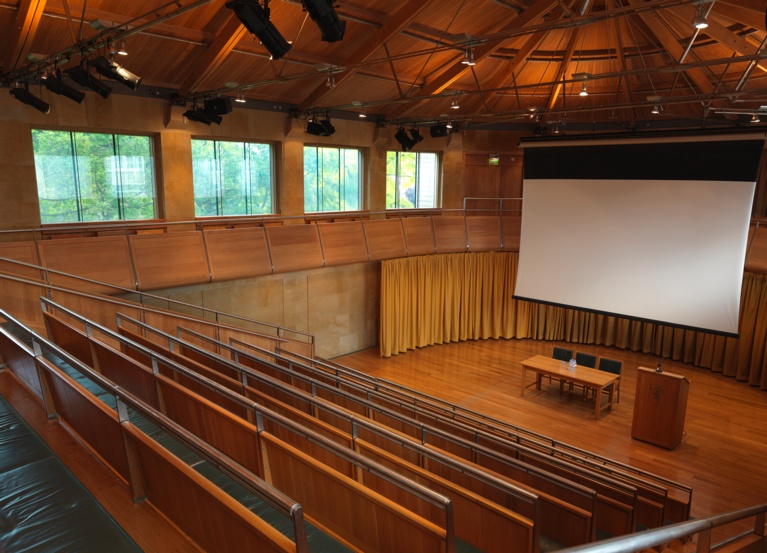 Every event, large or small, is treated with the same care and attention to detail. The beautiful architecture of the College & wonderful gardens provide a superb setting for both residential and non-residential events.
---
The award-winning Queen's Building suite is the College's flagship conference facility, with the impressive Theatre & three accompanying rooms. Audio-visual facilities include remote control projection, sound & lighting, and an AV technician during working hours to help with set-up & troubleshooting.
In addition, we have a number of smaller rooms available for seminars & smaller conferences.
---
The College is located in the centre of Cambridge, which itself is perfectly placed for business travel. Emmanuel's historic setting is sure to impress & inspire your delegates, and we invite you to visit & view the facilities.