College News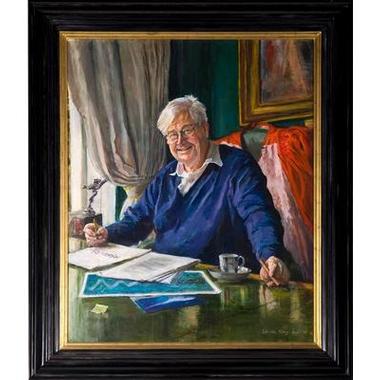 The Master and Fellows are deeply saddened that our former Master and Professorial Fellow, John 'Shôn' Ffowcs-Williams, died on Saturday in his beloved North Wales. He was 85.
Shôn was Master of Emmanuel from 1996-2002, having being admitted as a Professorial Fellow in 1973.
He came to Cambridge in 1972 with his wife, Anne, and family, from his position as the Rolls Royce Chair in theoretical acoustics at Imperial College, London. In Cambridge he was the first holder of the Rank Chair of engineering, established in 1972 in the field of Acoustics. His speciality was noise and vibration caused by unsteady flow. His work helped make anti-sound useful for noise control and for stabilising unstable aeromechanical systems. He was prominent in the Concorde programme, for directing the research to control its take-off noise.
Shôn was always a lively presence in college and a had a fund of stories about college life. After completing his term as Master, Shôn and Anne retired to Eglwysbach in North Wales, where visitors would be regaled with his memories and required to answer questions of an astonishing detail about all aspects of college life from research to the wine cellar, staff to the investment portfolio – and in particular who (if anyone) was playing bowls in the Fellows' Garden. His portrait (by Louise Riley-Smith), which hangs in the Hall Gallery captures beautifully his many interests, lively personality and wicked sense of humour.
There will be a private family funeral, and we hope, in due course, that a memorial service in the College Chapel will be possible.
Back to All News Posts