16 June 2021

At Emma, we take pride in how the College combines centuries of tradition and heritage, with modern innovation. Following our story of the eight–hundred–year–old processes of brick–makers Petersen Tegl, we now look at Constructional Timber Manufacturers (CTM), and their innovative approach to timber structures.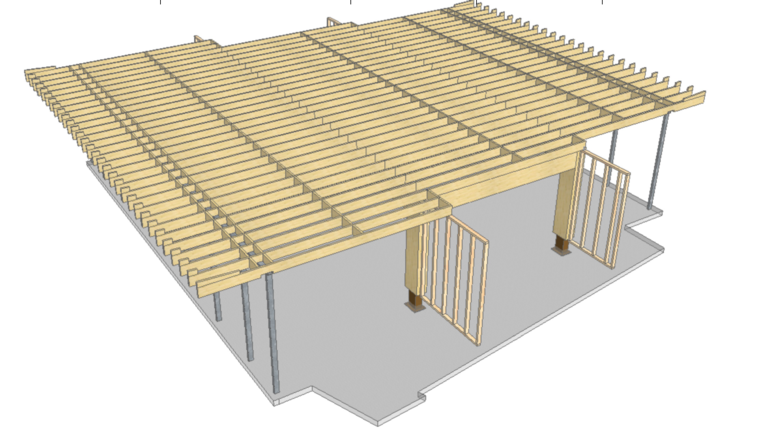 Constructional Timber Manufacturers' Douglas Fir 'Glulam' is already in place in the roof of the new bar in the extension to Furness Lodge, and another frame for the hub in South Court (L) will be installed soon.
Founded in 1979 in Yorkshire, Constructional Timber Manufacturers have led the way in developing this 'Glulam' technique of timber manufacturing. Glulam stands for glue–laminated timber. It is made with multiple layers of solid wood lumber bonded together with high–strength adhesive to form a single structural unit. Since first pioneering this method some decades ago, CTM have continued to work at the forefront of developing and improving the process. Their Hundegger K2 machine has been described as setting new boundaries in the production of timber, because of its efficiency and precision.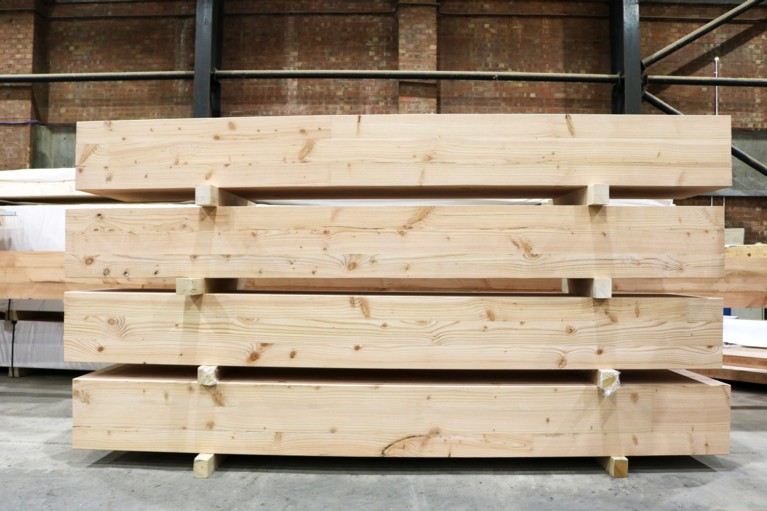 There are many reasons why Glulam is quickly overtaking the old 'brick–and–block' techniques in popularity. For one, it means that buildings can be assembled in a fraction of a time. Indeed, this will be evident to anyone who has been keeping up with the progress of work at the Emma site!
It is also very sustainable, something which we are deeply mindful of in the construction of all our new buildings at Emma. All of the wood processed by CTM is FSC–certified and, as with bricks, an additional benefit of the Glulam lamination process means that no other synthetic cladding is required. Not having to install this additional cladding layer is cost–effective and means that the natural aesthetic value of the material itself can be appreciated where it is visible.
We are proud to be supporting a British–based firm who are at the forefront of pioneering the Glulam technique. And we are amongst good company too—CTM have provided timber for a number of stunning projects for high–profile British institutions, including the Old Vic Theatre in Bristol, RSPB's Sherwood Forest project, and our neighbours at the Perse School in Cambridge. We are excited that our new buildings are sitting amongst these projects as an example of the glulam timber approach!
Back to All Blog Posts