Merchandise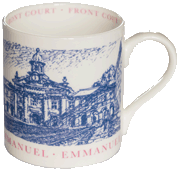 Online Shop
The College now offers mugs, bibs and jigsaws to order online.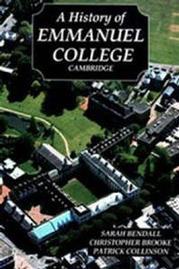 A History of Emmanuel College,
by Sarah Bendall
Christopher Brooke and Patrick Collinson (The Boydell Press, 1999). Members of Emmanuel can login to order at a reduced price.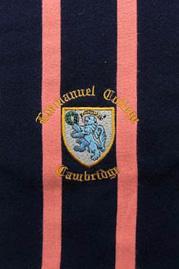 Clothing and Accessories
College ties, scarves, t-shirts, polo shirts, sweatshirts, socks and cuff links.
Scarves, ties, blazers, College beanies and College sportswear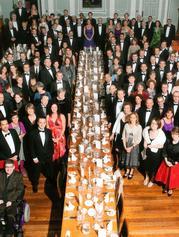 Gatherings of Members Photos
Group photos from recent Gatherings can be ordered from Lafayette Photography.
If you do not have the password, please contact the Development Office.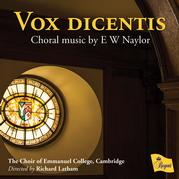 Vox Dicentis: Choral Music by E W Naylor
Performed by the Choir of Emmanuel College Cambridge, directed by Richard Latham, published by Regent Records (2014).
Edward Woodall Naylor (1867–1934) was Organist of Emmanuel College, Cambridge, from 1898 until his death. Apart from his well-known anthem 'Vox dicentis: Clama' and a few canticle settings, very little of his music is known or in the repertoire of choirs today. This is the first recording entirely devoted to his choral works, and contains seven first recordings.
Copies for £10 + £2.50 p&p are available from the address below:
Chapel Choir CD,
Emmanuel College,
Cambridge CB2 3AP
Cheques should be made payable to 'Emmanuel College Cambridge'