Education is one of the most powerful means for change and growth in the modern world. If you are interested in the psychology, politics or social and cultural contexts of education and learning, you can study it on our Education course.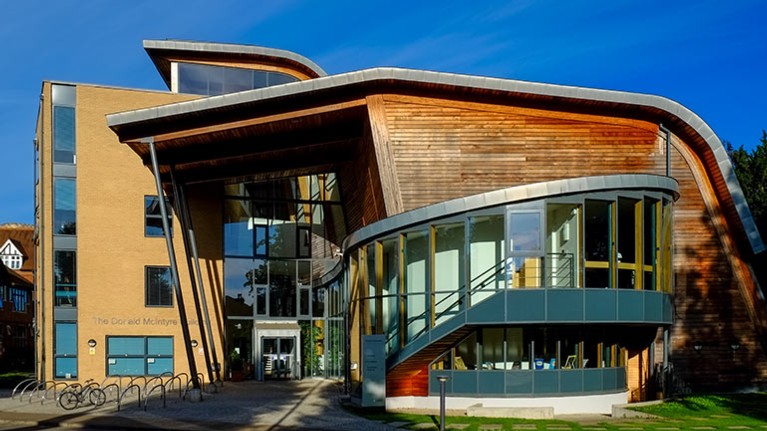 The course at Cambridge is a rigorous and rewarding interdisciplinary degree. Students have the opportunity to choose thier own pathway, which will allow them to specialise on one area, or pursue a multidisciplinary approach. Core papers may include:
Language, communication and literacies;
Play, creativities and imagination;
Designing educational research;
Critical debates in education;
Educational systems;
Social theory and education.
In the first year, students will attend four to six lectures and seminars, and one or two hours of supervision per week. Students are assessed at the end of each year and depending on the papers studied, this will be through written examination, coursework, or a combination of both. In the third year, all students will also submit a dissertation.
---
Admissions Information
Standard Offer:
A-level - A*AA; IB - 776 at Higher Level, 41 or 42 points overall; Advanced Highers: A1A2A2; other exam systems.
Course Requirements:
No specific subjects required.
Course Outline:
Further course details are available on the Faculty's website.
Applying:
For information on how to apply: University application process and Emmanuel application timeline.
Submitted Work:

Applicants will be asked – following receipt of their application – to submit two pieces of written work. This should be in essay format with a word limit of up to 2,000 words per sample. The work can be extracted from coursework or an EPQ. All work must be original and not re-written or corrected for Cambridge. The deadline for submission will be early November.

Admissions Assessment:
This College does not require applicants to take an assessment for this subject.
Interviews:
Candidates should normally expect two interviews. The interviews will take place during the period Monday 5 - Wednesday 14 December 2022. Specific subject dates will be emailed to applicants in November.

Applicants may be given a reading passage to study 20-30 minutes before one of the interviews. A discussion of the reading will form part of the interview.
Course Enquiries:
Emmanuel Admissions Office