The College already subsidises the educational provision for each undergraduate by some £4000 a year. This will continue under the new arrangements, and the sum is rising.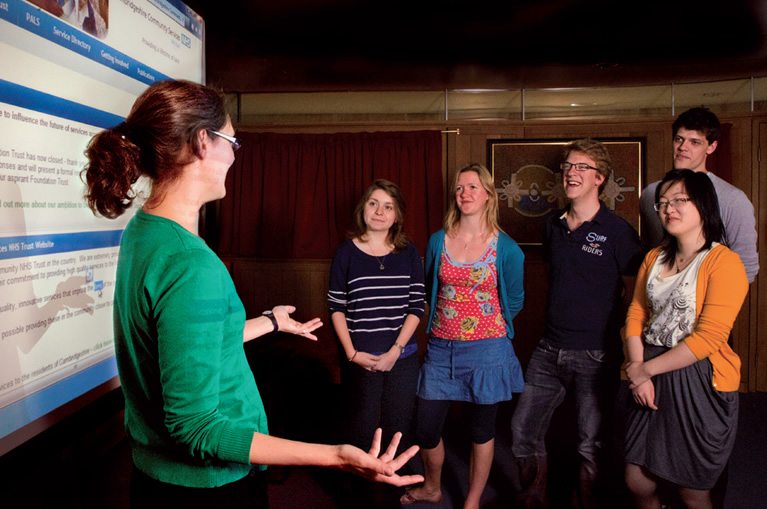 Funding Changes
Much has been made of the changes to university fees. These can be summarised as follows:
Student fees are currently £9250 per annum. All students are eligible for a loan, to be paid off when students have graduated and earn above a threshold sum. In addition, partially means-tested maintenance loans of up to £8700 per annum are available;
for less well-off students, Cambridge University bursaries of up to £3500 are available;
however, for those whose parents are on middle incomes, there is much less support. Particularly if these households have more than one child at university at one time, this may lead to genuine hardship;
there will in addition be cases of hardship, when circumstances change due to illness or parental redundancy, or if a student does not meet the strict criteria set by lending bodies;
help is also needed for those who find it hard to make the most of opportunities at Emmanuel because they are anxious about escalating debts;
increasing numbers of postgraduates receive no external funding, especially for MPhil courses, which are essential requirements for continuing for a PhD.
---
The Support Fund
The Support Fund helps students on a discretionary basis and is flexible, to adapt to changing needs. It helps, for example:
those whose parental income puts them just beyond the reach of the Cambridge Bursary Scheme;
undergraduates undertaking unpaid vacation placements, who could not otherwise afford them;
undergraduates who wish to continue to further study, but are put off by adding to their debts;
students whose family circumstances change, creating an unforeseen financial shortfall;
those who are studying subjects for which there is little or no subject-specific funding available. Examples are: Anglo-Saxon, Norse & Celtic; Architecture; Asian & Middle Eastern Studies; Classics; Economics; Education; English; Geography; History of Art; Linguistics; Management Studies; Philosophy; PPS;
undergraduates who wish to go on the TeachFirst scheme and for whom a Bursary in the region of £1000 would help meet the costs of the six-week training programme undertaken in the summer before entering a school.
---
Brewer-Welbourne Fund
This is an access fund which has been set up to meet cases of hardship 'so that no-one who has demonstrated the ability, potential and character to benefit from an Emmanuel education need be deprived of the opportunity to come here, or to continue once here, for want of personal means'.
---
The Late Eighties Fund
This is a support fund set up by Members who mostly matriculated between 1985 and 1989.
---
Extra-Curricular Activities
Junior Members are involved in a wide range of extra-curricular activities and we welcome support for these areas, which include the sportsground, Boat Club, music and drama, and charitable works during vacations.