The College's historic buildings and grounds are a national asset. Preserving them and enhancing the environment of Emmanuel requires a continuing maintenance programme, for which we receive no Government support and which is increasingly expensive.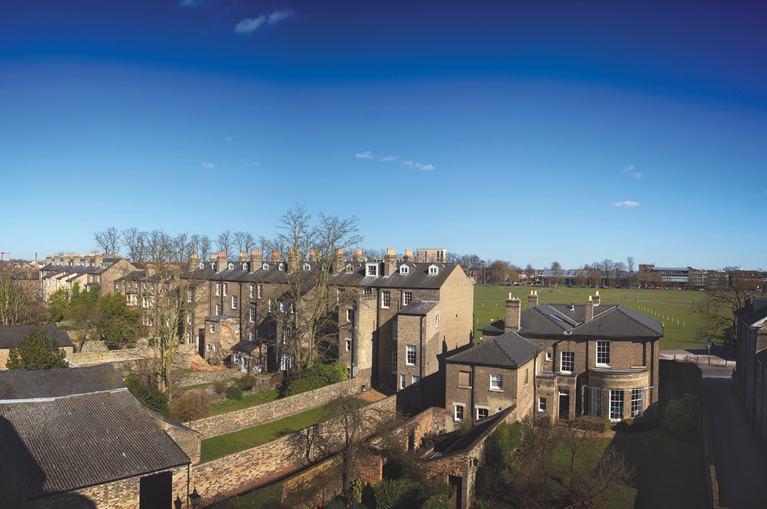 Park Terrace (above), providing houses for students' and Fellows' use
The College owns all the houses, but needs to convert and improve them as tenants leave: we currently occupy 11 of the 14. The College is planning the use in the long term of the land at the back of Park Terrace and possible developments there.
Accommodation for students
Emmanuel has a policy to accommodate all undergraduates and many postgraduate students, and aims to do so as close to the College as possible. We have recently completed a programme to refurbish rooms in North Court, where students moved back into the last staircases to be refurbished, Q and R, in October 2016. We are now turning our attention to South Court.