Emma – 'Thesping' in Cambridge
Back in those tense days when I was a nervous Upper Sixth student awaiting either an acceptance or a rejection letter to study French and Spanish at Emmanuel, one aspect of Cambridge life in particular caused me to check our letter-box daily: I was desperate to be involved in what could arguably be described as the best university theatre scene in the country.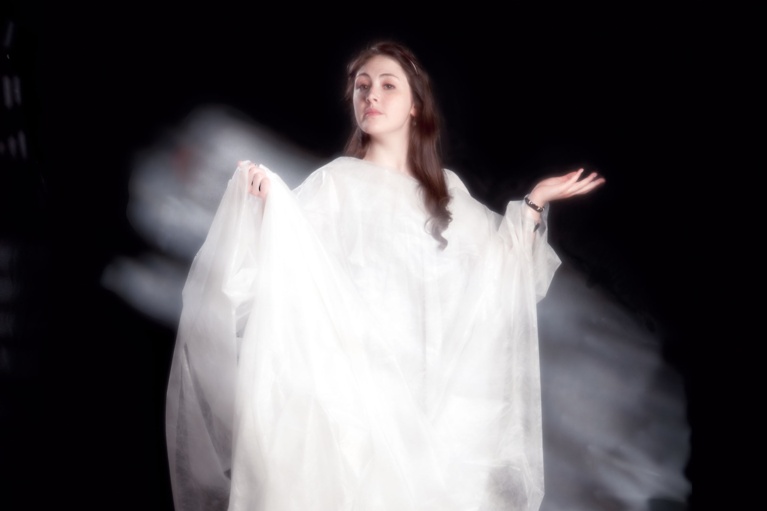 In my first week as an overwhelmed Fresher, I signed up to theatrical societies and attended theatrical 'Squashes', and consequently found myself bombarded with notices of imminent auditions for the incredible number of plays put on by and for students each term. Somehow I landed myself a part in the chorus of the Footlight's Pantomime, Ali Baba and the Forty Thieves, and from there I was happily trapped in the Cambridge student drama network. In February, I was involved in both the performance and writing of the experimental House Party and have been performing self-written comic monologues in Footlight's Smokers: fortnightly comedy nights in which new writing faces the critical eye of the student public. People ask how I balance my 'thesping' with the typical Cambridge workload, but the structure of a rehearsal schedule in fact pushes me to get my academic work done on time: it could be described as a case of sink or swim, very very fast!
I am so grateful to have received a Performing Arts Award from Emmanuel, as it enabled me to travel with the Cambridge American Shakespeare Tour, playing the role of Stefano in The Tempest. We trekked from New York theatres to Kentucky church halls! Thank you again to Emmanuel for helping me have yet another amazing drama opportunity during my time at Cambridge.