Enabling a diverse community of the brightest students to come to Emma and benefit fully from their time here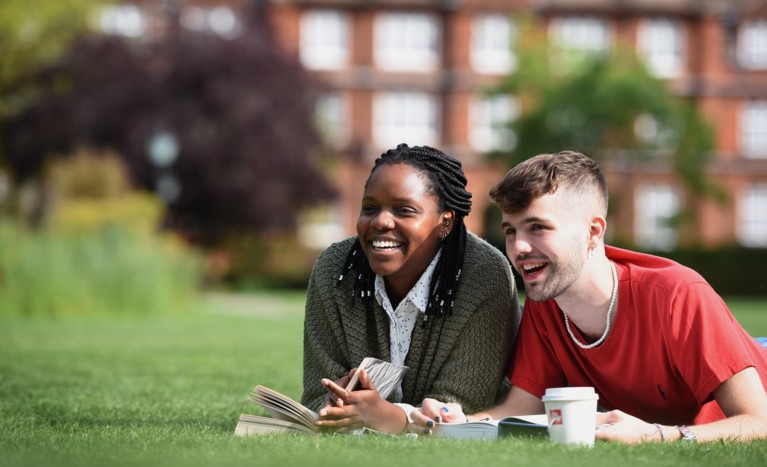 Through Emma enables we aim to lead the way among colleges in building a diverse, vibrant community, whose members are able to benefit fully from their time here and go on to make great contributions in the world.
We share ambitions with the wider university and are working closely with it to ensure that gifts for student support have the greatest possible impact as we set out to provide exemplary support for students at every stage of their journey to and through Emma and Cambridge.
Access to education is much in the news. Students should have access to a brilliant education irrespective of their social background or financial circumstances, and diversity of perspectives has long contributed to Emma's outstanding academic track record. We aim to keep it that way.
Providing exemplary support for students at every stage of their journey to and through Emma and Cambridge
Enabling talented young people from less traditional backgrounds to see that higher education at leading universities can be for them with an exciting access and outreach programme
Enabling talented undergraduates from low-income families to come to Cambridge through the university bursary scheme
Enabling exceptional graduate students to come to Emma, by ensuring that we can offer financial support to all outstanding applicants who need it
Enabling all students to thrive and make the most of their time at Emma, by transforming the financial support that we can provide for them while they are here
An example
Currently, 50% of graduate students have to decline their places at Cambridge because of their financial circumstances. Emma enables aims to change this through a step-change in financial support for both graduate and undergraduate students. Finance should never be a barrier to fulfilling academic potential.
Here, PhD student Petra Palenikova (2017) discusses her work into mitochondrial DNA, the curiosity which motivates her research and its potential impact.
What is mitochondrial DNA? What is the origin of mitochondria? How can we investigate the roles of different genes?
This video was originally produced as part of the virtual launch of Emma enables. Directed by Ross Harrison. Additional visuals thanks to MRC MBU
---
Doubling the impact of gifts to student support
If you are thinking of making your first gift to Emmanuel this year, or if you are making your first gift for a couple of years*, a gift to student support this year will unlock, pound for pound, a contribution to a special fund for undergraduate financial support. This is thanks to the visionary philanthropy of David and Claudia Harding.
Your donation will benefit both Emmanuel and students in greatest need across the whole of collegiate Cambridge.
Gifts of any size up to £100,000 qualify and every pound makes a difference.
*since 31 July 2018
"Of Emmanuel's many strengths, I have most admired its down-to-earth values of friendliness and inclusion. All are welcomed at all times from the moment you walk through the front gate and the porter's lodge. Enabling Emma to continue helping future generations of students from any and all backgrounds to realise their full potential is my reason for donating." (Anonymous)
"We support Emma enables because of the JOY Emma has brought to our lives! For us it was a happy, happy place. And when we return to visit and see a new generation of students flowing through the arches of Front Court and out towards the paddock and the pond, we are reminded what a privilege it was to have lived and worked in this special, almost sacred space -- alive with scholarship and friendship and laughter." (Nick and Mary Louise, 1994)