Our new bar, lounge bar (Mike's, named after our former bursar) and basement event space are at last completed and being used by the Emma community
This process began with the demolition of the old College bar in South Court. You can view footage of the demolition and updates on the building work via our New Buildings page.
To commemorate the institution that was the old Emma bar, we compiled a photo mosaic, featuring photos submitted by our members of their time spent there. The completed mosaic is now available to view via our Submissions page. You may be prompted to log-in to see the mosaic page.
---
Progress on the new bar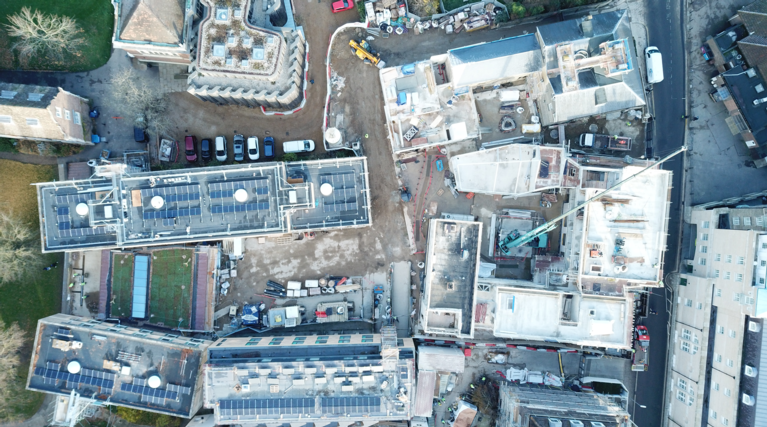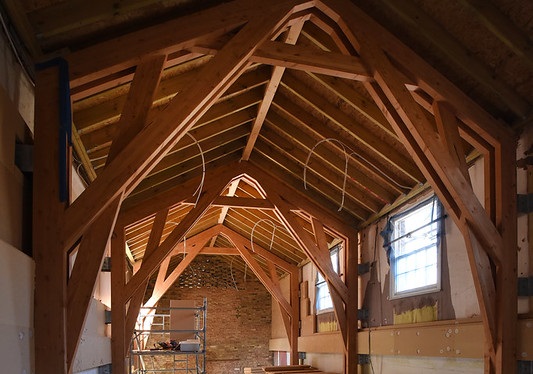 ---
Glulam Timber
Throughout Fiona's we've used Glulam timber. Glulam is an abbreviation of 'glue-laminated timber'. This means it is made with multiple layers of solid wood lumber bonded together with high-strength adhesive to form a single structural unit