Support with Sports
Blank text. Click here to edit.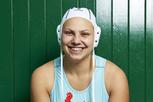 Being part of the Univeristy sports teams has been incredible, and my fellow athletes have become some of my best friends. Balancing all this exercise with academic work, Model UN debating and committees, as well as getting enough sleep, has required discipline and lots of cups of tea!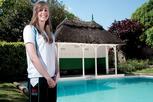 Caroline read Law and was Women's Captain of the University's Swimming Club, and the Windsor Fund helped her to meet the costs of representing the University.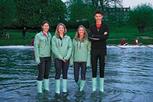 We spent a fantastic week in Henley in the build-up to the boat race, living as a crew and getting lots of practice in on the Henley reach. Tuesday saw the Challenge, with Charlotte as our Lightweight Captain accepting the Tethys challenge while the rest of us sized up the opposition.