Food & Drink
At Emmanuel, mealtimes are sociable occasions as most people choose to eat their meals in hall. Often students come back to College after their morning lectures to eat lunch together and catch up with their friends, not least because Emma is so central.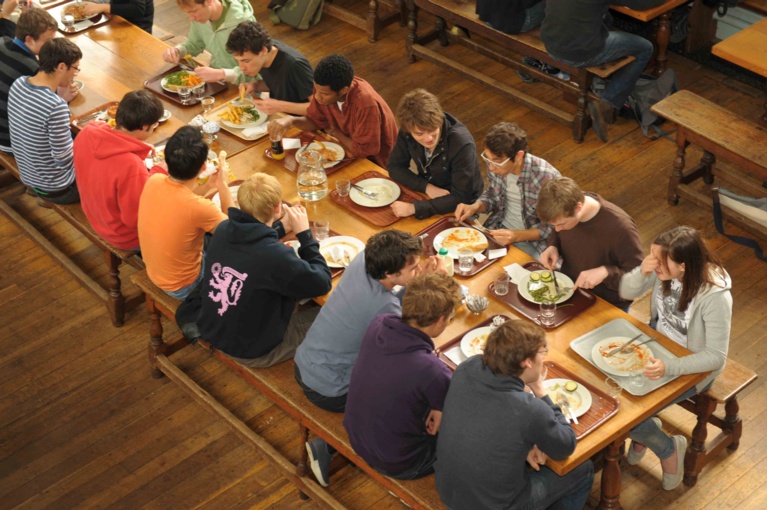 Hall
College food at Emmanuel is eaten in Hall, open for self-service breakfast, lunch and dinner Monday to Saturday; brunch and dinner on Sundays. There's plenty to choose from: hot meals, soups, salads, sandwiches, fruit and hot and cold desserts. Don't worry if you are vegetarian, vegan or have special dietary requirements – these are catered for. There is also a buttery shop which sells snacks, wine, bread and milk, as well as there being a vending machine. The food you buy is charged to your College Bill using your University Card.
Formal Hall
On most evenings, you also have the option of booking into Formal Hall. Everyone gets dressed up and dons their gown for a three course dinner by candlelight. Although inexpensive, around £7, it's waiter served and you can bring your own wine. It's a really fun Cambridge tradition, and many people book into Formal with friends to celebrate birthdays, or as part of a sports team or society get-together. There are themed formal halls once or twice a term too, either to raise money for charity, or just for fun.